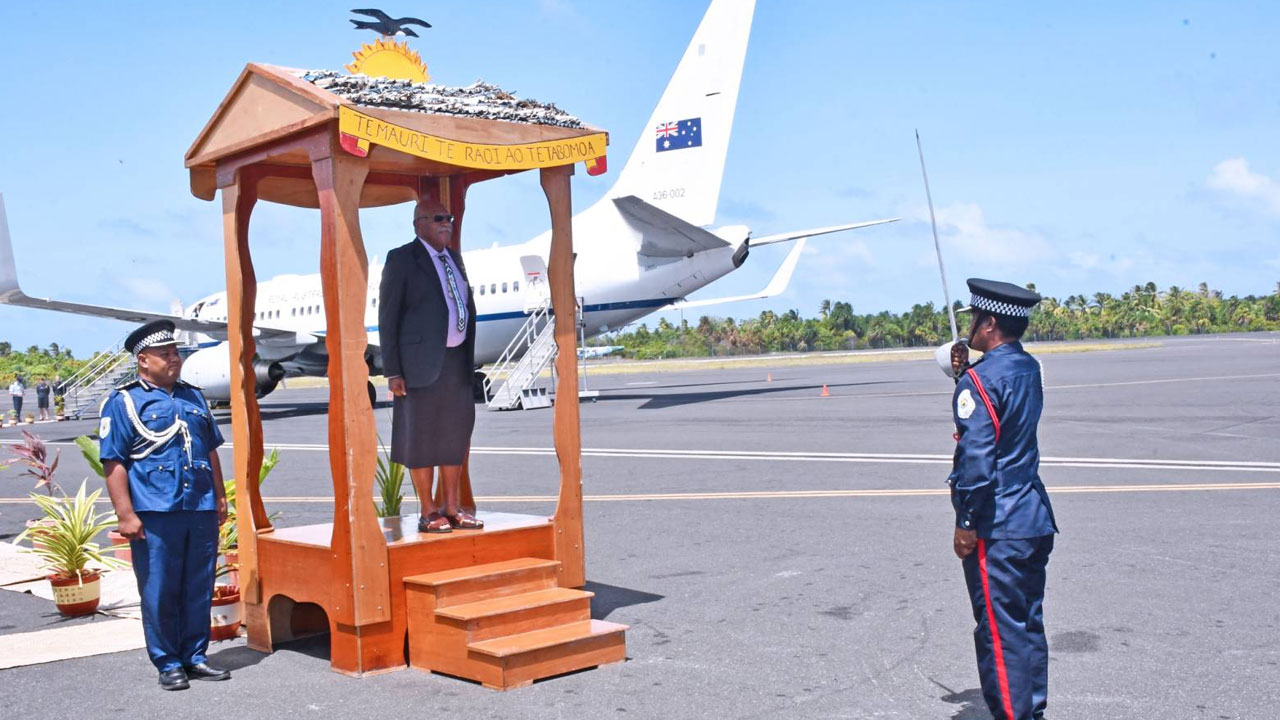 Prime Minister Sitiveni Ligamamada Rabuka arrived in Kiribati this afternoon for his first official State visit to the island nation. [Source: Fiji Government / Facebook]
Prime Minister and Pacific Islands Forum Chair Sitiveni Rabuka is in Kiribati, and his main focus is on returning the island nation to the Forum.
He says he has nothing to offer the small island state, but he will try his best to amend and strengthen the relationship between the regional leaders.
Rabuka's state visit is funded by the Australian Government.
Article continues after advertisement
The PM says he is adamant about repairing the damage caused by Fiji, as some have stated.
"Because I believe it is very important for the solidarity of the region for them to come back and we have a very close relationship with Kiribati, particularly the community of Rabi, they are originally from the Ocean Island and we have an agreement at the time, it was the British government and the relocation of Ocean Island to Rabi."
Rabuka met with Kiribati's High Commissioner to Fiji, Tebuaai Uaai, earlier this week, and they were able to discuss issues of interest for both countries and bilateral issues.