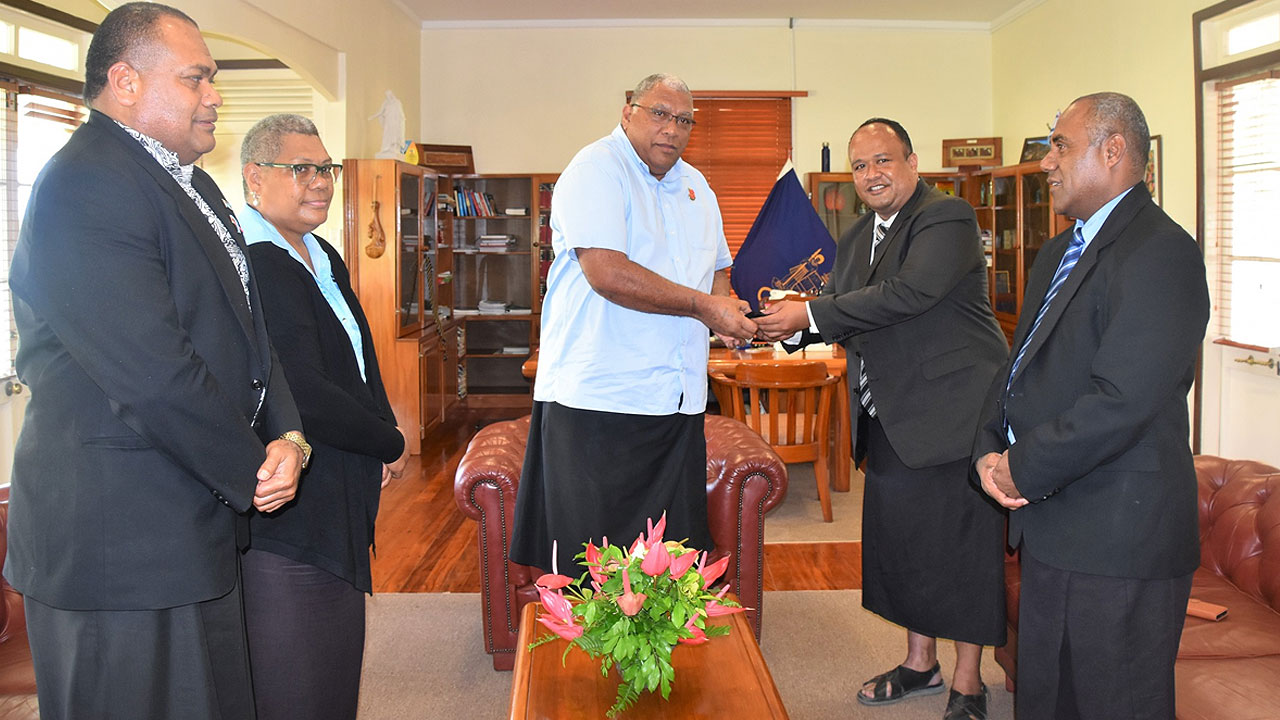 [Source: Fiji Government/ Facebook]
In a meaningful display of appreciation and the strengthening of bonds between the private sector and the government, President Ratu Wiliame Katonivere, along with high-ranking government officials, welcomed Lion One Metals Limited Manager Legal Edwin Wainiqolo.
During the courtesy visit, the government officials were presented with a gold-plated bar and coin, symbolizing the company's gratitude and celebrating the milestone of the first gold pour on October 10, 2023, at Tuvatu in Nadi.
This heartfelt gesture by Lion One Metals Limited not only underscores their commitment to Fiji but also highlights the substantial investment made by the company in developing a state-of-the-art narrow vein gold mine in the country.
Article continues after advertisement
The Tuvatu Gold Mine project is poised to significantly boost Fiji's mineral resources sector, contributing to the nation's Gross Domestic Product (GDP) and playing a pivotal role in retaining Fiji's skilled technical experts.
The Tuvatu Gold Mine project, which has been a remarkable achievement for Lion One Metals, represents a turning point for the mining industry.
The project's impact on the country's economy is expected to be substantial, providing not only economic growth but also the development of local talent and expertise.
Lion One Metals' commitment to Fiji's economic development through the Tuvatu Gold Mine project is seen as a beacon of hope for the nation's mining industry, promising to not only increase Fiji's economic resilience but also support the local workforce.