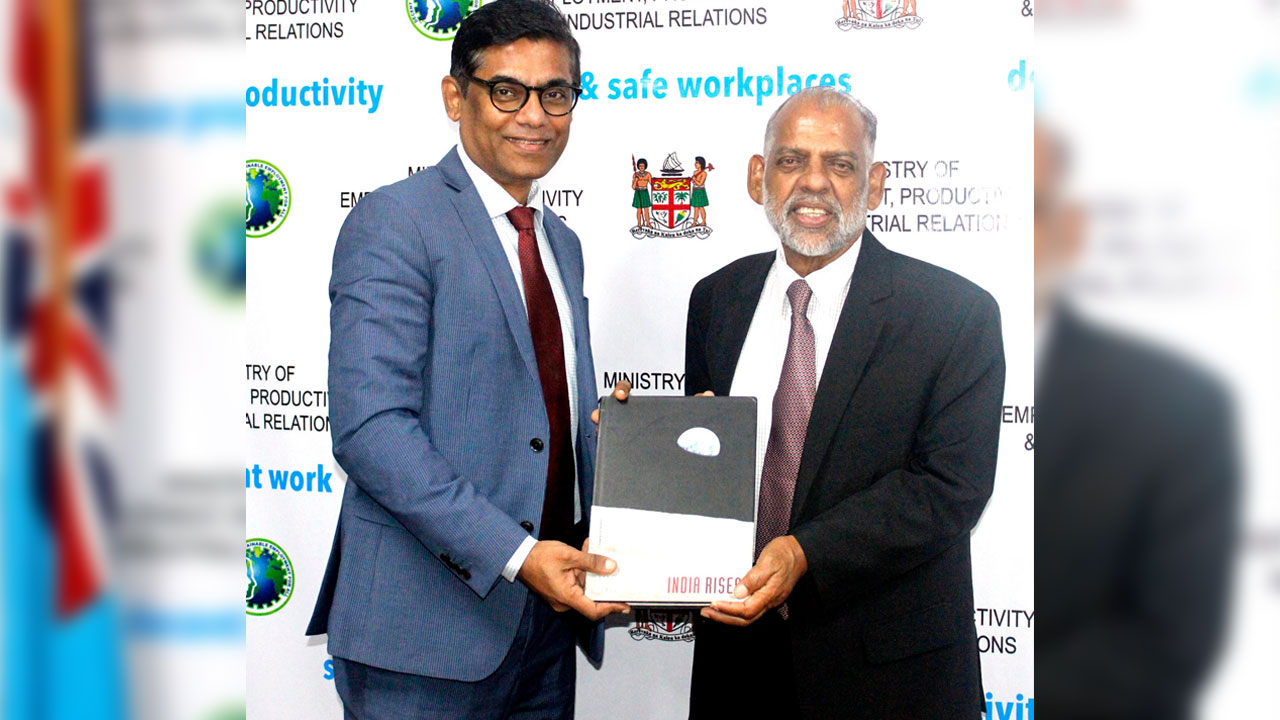 [Source: India in Fiji (High Commission of India, Suva)/ Facebook]
India will continue to collaborate closely with Fiji in terms of development and progress in various sectors.
This was highlighted by Palaniswamy Subramanyan Karthigeyan, the High Commissioner of the Republic of India to Fiji, during his meeting with Minister for Employment, Productivity, and Industrial Relations Agni Deo Singh.
Karthigeyan also congratulated the Employment Minister on his new ministerial appointment and for accepting this important responsibility.
Article continues after advertisement
He describes the two countries' relationship as "special," spanning 52 years.
According to the High Commissioner, they have made progress in health, education, and agriculture.
Meanwhile, Singh thanked the Government of India for its tremendous assistance and support over the years in Fiji's national development engagements.