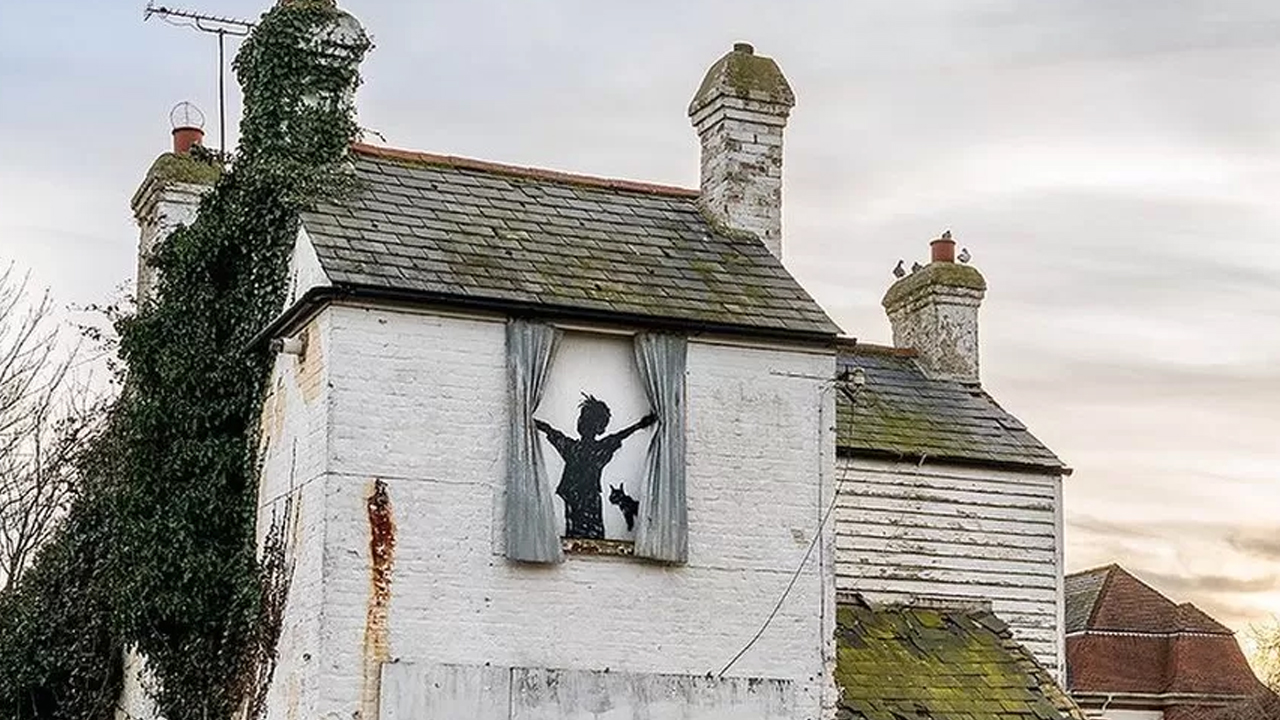 [Source: BBC]
A new Banksy mural has appeared on the wall of a derelict farmhouse in the seaside town of Herne Bay, Kent.
The mural, called Morning is Broken, shows a young boy opening curtains made of corrugated iron alongside a cat.
The anonymous artist confirmed they were the creator of the piece in a post shared to Instagram.
Article continues after advertisement
In the post, it appears the piece – and part of the building – had been demolished.
The artwork had appeared on the side of a derelict farmhouse on Blacksole Farm.
Owners of the land, Kitewood, said demolition work is currently being undertaken at the site.
In February, another installation created by Banksy, called Valentine's Day Mascara, was dismantled by the local council hours after the artist had claimed it.
It was later confirmed the piece would be taken to the town's Dreamland theme park.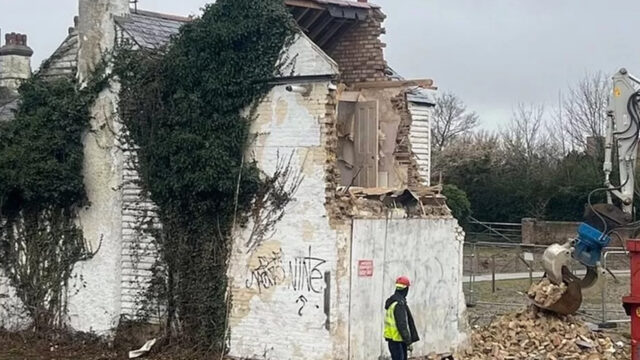 Owners of the land, Kitewood, said demolition work is currently being undertaken at the site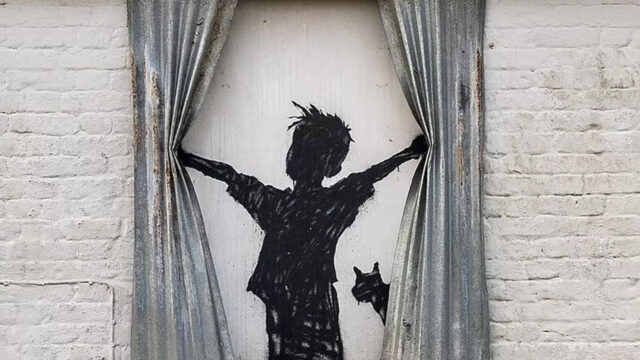 The painting shows a young boy and a cat