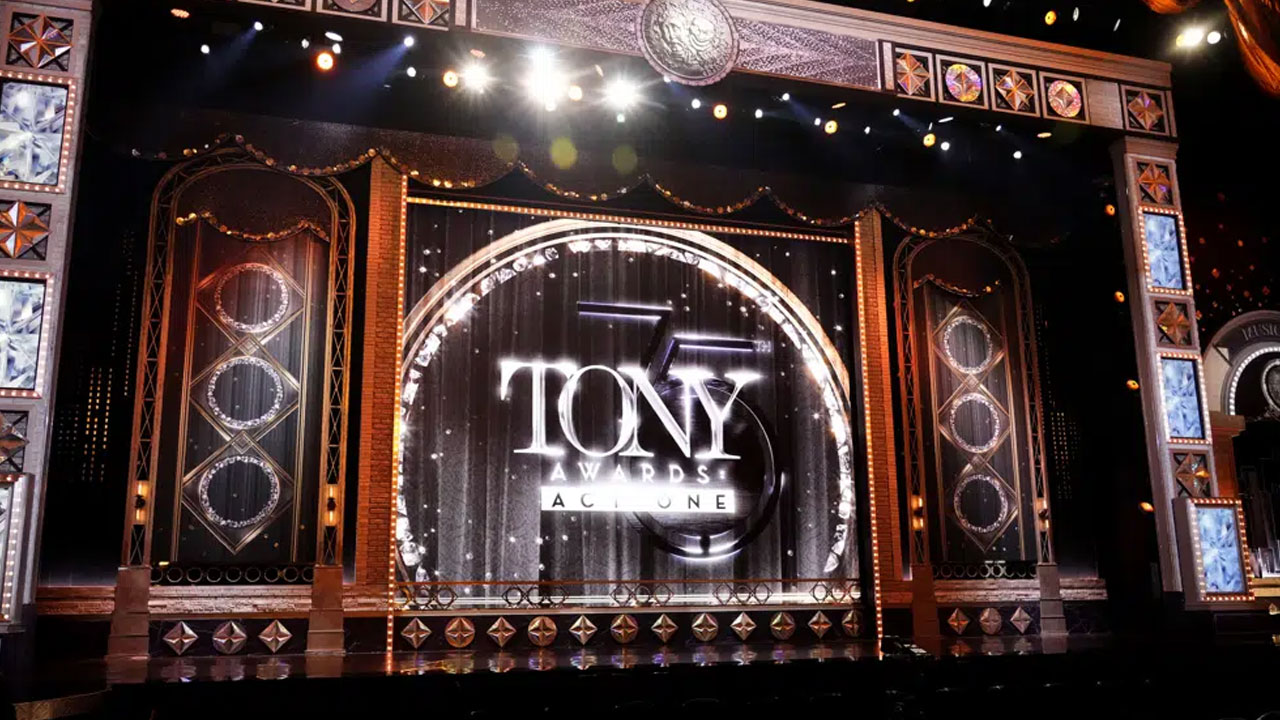 [Source: AP Entertainment]
Ariana DeBose's second stint as host is likely to be far different from last year. The Academy Award winner and Tony Award nominee will be tasked with glueing it all together.
There's plenty of time to eat up: A 2 1/2-hour pre-show on Pluto TV from 6:30-8 p.m. EDT hosted by Julianne Hough and Skylar Astin, and then the three-hour main event led by DeBose on CBS and Paramount+ starting at 8 p.m. EDT/5 p.m. PDT.
Performances are slated from the nominated casts of "Camelot," "Into the Woods," "& Juliet," "Kimberly Akimbo," "New York, New York," "Parade," "Shucked," "Some Like It Hot" and "Sweeney Todd: The Demon Barber of Fleet Street."
Article continues after advertisement
In addition, Joaquina Kalukango, the winner of last year's Tony for best performance by a leading actress in a musical, will sing, as well as casts from "A Beautiful Noise" and "Funny Girl." That means there'll be plenty of star power, from Josh Groban to Lea Michele.
A total of 26 Tony Awards will be handed out for a season that had 40 new productions — 15 musicals, 24 plays and one special engagement. It was the first full season since Broadway returned from the COVID-19 shutdown.
Broadway shows rely on the Tony Award telecast for exposure, and this year the need is even heightened, with a drop in tourism leaving many shows lighter at the box office than usual.
Stark Sands, who has twice been nominated and will attend this year as part of the musical "& Juliet," calls the telecast "an annual national commercial for Broadway."
"We know how much it means in ticket sales even if you don't win — just the performance on national television in front of that 3 or 4 million people that are watching," he says.
"I'm bummed that it's not going to be the Tonys that we know, but I'm grateful that they got it over the line and that we will have those very clickable moments of the performances."
Even the location this year — the United Palace Theatre, in the Washington Heights neighbourhood of Manhattan — is a new one for the ceremony, many miles from Times Square and the theatre district. A morning telecast rehearsal — usually open to the public — has been nixed. The red carpet will be photos only and a list of presenters has not been released.
The strike has darkened late-night TV shows like "The Tonight Show Starring Jimmy Fallon, "The Late Show With Stephen Colbert "and "Saturday Night Live" and delayed the making of scripted TV shows.
The big first awards show during the current strike was the MTV Movie & TV Awards, which had no host and relied on recycled clips and a smattering of pre-recorded acceptance speeches. The strike has also disrupted the PEN America Gala and the Peabody Awards.
Producers may take tips from the 1988 awards, which were also broadcast during a Writers Guild of America walkout. Host Angela Lansbury started the show with an impromptu personal story that connected many of that season's shows as dancers from them appeared behind her.
Among the stars appearing that night were Bernadette Peters, Matthew Broderick, Joel Grey, Gregory Hines, Madonna, Sheryl Lee Ralph, Mandy Patinkin, Chita Rivera and Kathleen Turner. Performances included songs from "Anything Goes," Sarafina" and "Into the Woods" and a salute to director and choreographer Michael Bennett, who had died the year before.
The performances were longer than time allotted in recent years and the presenters or winners didn't use prompters. There was a rawness to the telecast, with presenters talking over each other and some poorly framed shots. "The Phantom of the Opera" won best new musical.
There are connections to that night 35 years ago. On Sunday, "Into the Woods" is a nominee, Grey will be honoured with a special Tony for lifetime achievement, and audiences this season said goodbye to "The Phantom of the Opera."