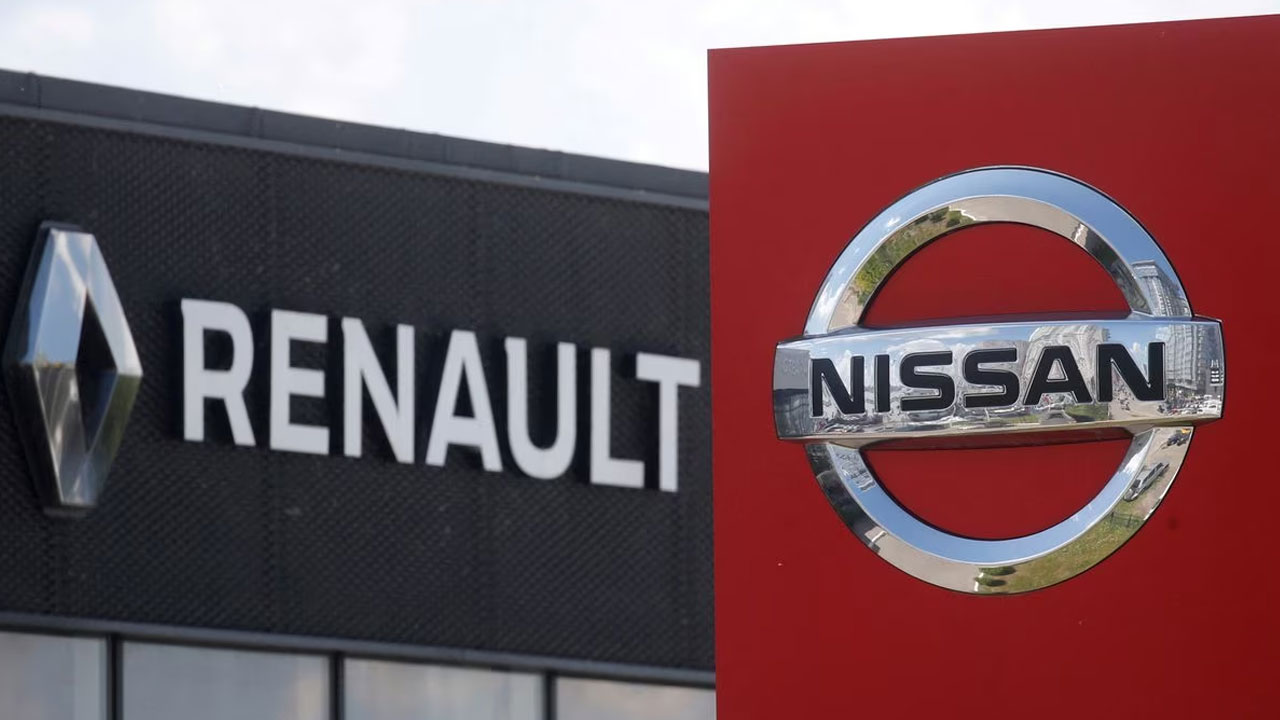 The logos of car manufacturers Nissan and Renault are pictured at a dealership Kyiv, Ukraine June 25, 2020. [Source: Reuters]
Renault's board (RENA.PA) voted in favour on Sunday to reshape the French carmaker's alliance with its Japanese partner Nissan (7201.T), a source said.
The agreement, which will retool the two-decade-old alliance, still needs backing from Nissan's board before it is formally unveiled on Monday in London.
Article continues after advertisement