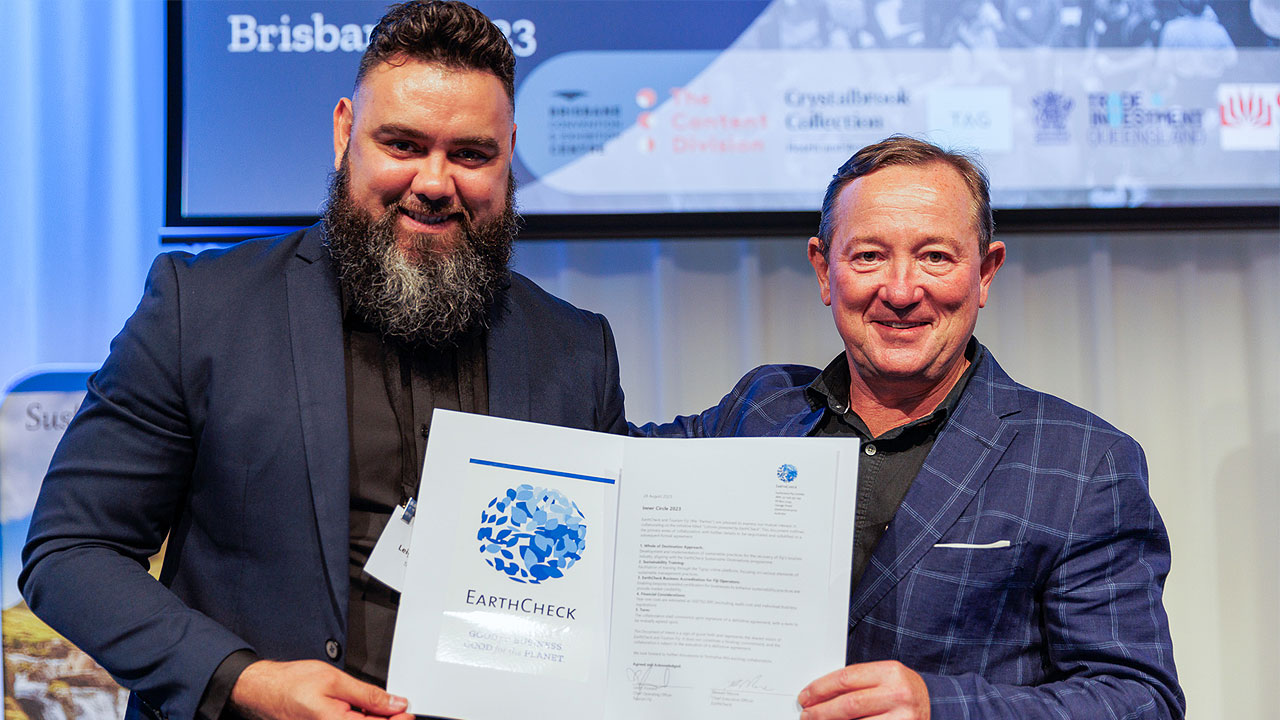 [Source: Supplied]
Fiji has officially become the first nation to join the Leading Destinations of the World™ program by EarthCheck.
Fiji becomes the first nation to join the program, joining sustainable cities, regions, and communities such as Zurich, Switzerland; The Azores, Portugal; Sierra Gorda, Mexico; Westfjords, Iceland; Gero Onsen, Japan; Ras Al Khaimah, United Arab Emirates; and EarthCheck's hometown of Brisbane, Australia.
Tourism Fiji CEO Brent Hill says Fiji's inclusion in this program reflects Fiji's firm dedication to preserving its abundant natural beauty, unique ecosystems, and rich heritage.
Article continues after advertisement
Hill says Fiji's rich biodiversity and culture are not only our greatest assets but also our responsibility to protect.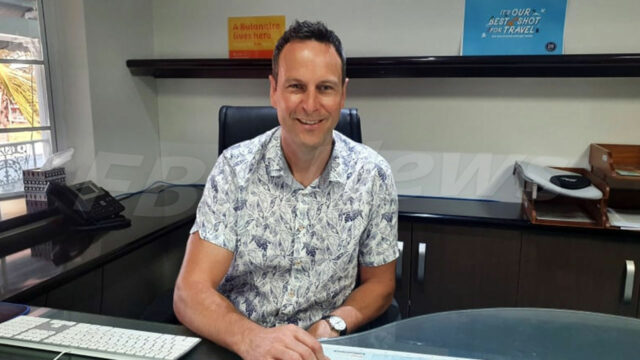 Tourism Fiji CEO, Brent Hill. 
He adds that through science-driven strategies, a focus on capacity building, and sustainability efforts aligned with international best practices, Fiji aims to ensure our paradise remains a cherished destination for generations to come.
As part of benchmarking and certifying the destination, EarthCheck's partnership with Tourism Fiji will include Loloma Fiji, an accreditation program for Fiji's tourism industry.
Loloma Fiji gives local tourism businesses the ability to benchmark their performance in 10 key areas, including water, waste, and energy usage, and have their efforts audited and certified by an independent third party.
Tourism Fiji's partnership with EarthCheck will also include sustainability training for their personnel, for businesses participating in the Loloma Fiji program, and for the wider community.
Stewart Moore, the founder and CEO of EarthCheck, said participating in the Leading Destinations of the World™ program will allow Fiji to monitor its sustainability journey over time and put credibility behind its claims.
Pioneered by EarthCheck1 , the Leading Destinations of the World™ program is a global network of destinations that work collaboratively to benchmark and certify their environmental, cultural, social, and economic performance.
Having joined the Leading Destinations of the World™ program, Fiji will now begin the process of benchmarking, performance tracking and working towards Silver (1-4 years), Gold (5-9 years), Platinum (10-14 years), and eventually Master (15+ years) certification.
Tourism Fiji CEO says Fiji, together with EarthCheck, is poised to set new standards for responsible travel.