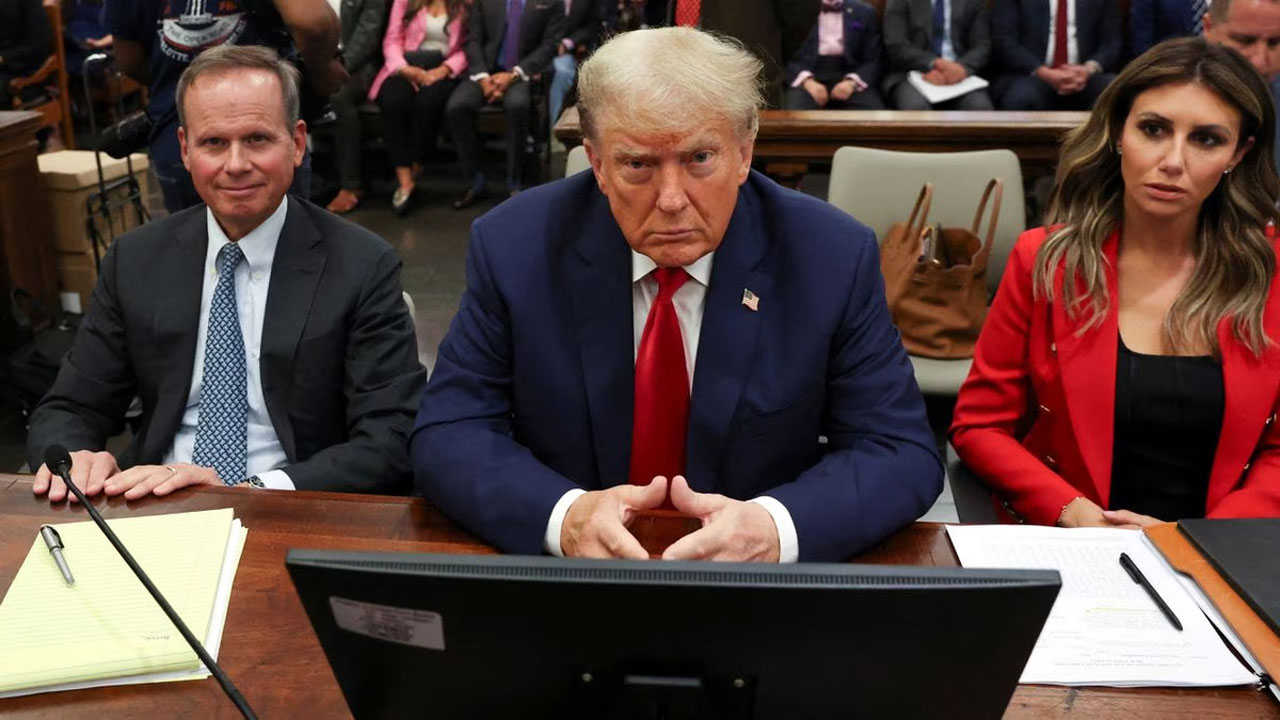 [Source: Reuters]
The judge overseeing Donald Trump's civil fraud trial this morning imposed a gag order – promising sanctions for any violations – on the former U.S. president and others in the case after Trump took to social media to lash out at the judge's top law clerk.
Justice Arthur Engoron of the New York state court in Manhattan told lawyers for Trump and New York Attorney General Letitia James, who brought the fraud case, that such comments aimed at his staff were "unacceptable, inappropriate and will not be tolerated under any circumstances."
Acting during the trial's second day of testimony, the judge forbade both sides from speaking about his staff, and threatened "serious sanctions" if anyone did. The judge did not specify the nature of these sanctions but they could include a finding of contempt of court, which can carry fines and in rare cases jail time.
Article continues after advertisement
"Consider this statement a gag order," Engoron added.
James has accused Trump, his two adult sons, the Trump Organization and others of inflating asset values over a decade to secure favorable bank loans and insurance terms, and exaggerating Trump's own riches by more than $2 billion. The trial could lead to the dismantling of Trump's business empire as he seeks to regain the presidency in 2024.
Engoron spoke after Trump shared a social media post by the clerk, who was identified by name, posing with Senate Majority leader Chuck Schumer of New York, who is not involved in the case. Trump referred to the clerk as "Schumer's girlfriend."
"How disgraceful!" added Trump, the frontrunner for the Republican nomination to face Democratic President Joe Biden in the 2024 election. "This case should be dismissed immediately!!"
Trump's post was later deleted.
James is seeking at least $250 million in fines, a permanent ban against Trump and his sons Donald Jr. and Eric from running businesses in New York, and a five-year commercial real estate ban against Trump and the Trump Organization.