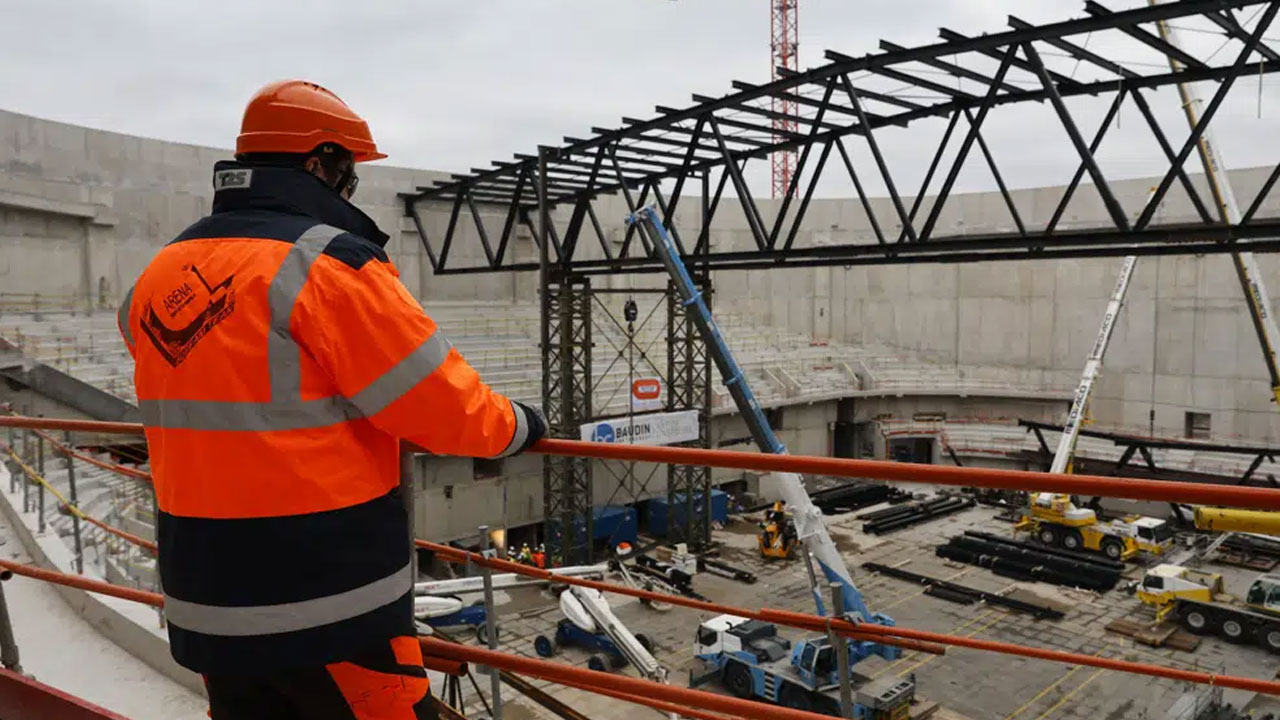 [Source: AP News]
Paris is rushing to finish construction work in time for the 2024 Olympics, with just 18 months to go.
Delays are being experienced in part because of the impact of Russia's war in Ukraine on the steel industry.
A venue which was due to be finished this summer won't be completed until the beginning of next year — only a few months before the Paris Games get underway on July 26, 2024.
Article continues after advertisement
The arena at Porte de la Chapelle, a multicultural working-class neighbourhood of the French capital, will host badminton and rhythmic gymnastics events. The facilities will also be used at the Paralympics before being handed over to local clubs and schools.
The steel that was going to be used for the arena was initially going to be provided by Ukraine, said Christophe Rosa, the deputy general delegate of the Paris Olympic and Paralympic delegation at Paris City Hall.
Ukraine's steel producers' union said this month that output fell by more than 70% last year because of Russia's invasion and the destruction of major plants.
The construction work, which costs about 138 million euros ($150 million), requires 1,500 tons of steel.
The place will be called Adidas Arena after a deal reported to be worth around 2.8 million euros ($3 million) per year with the sportswear company was approved by city hall last year.
The arena itself will seat up to 8,000 people for sports events and live performances, and it will become the future home of the Paris Basketball club.
Two gymnasiums next to the venue will provide sports facilities that are much needed in one of the poorest areas of the capital, according to Paris City Hall. In recent years, the location had been home to hundreds of migrants and asylum-seekers living in squalid conditions in makeshift camps that have been regularly cleared by police.
During the Paralympics, the facilities will host badminton and weightlifting events, and will later be used by a wheelchair basketball club for practice.
Other major construction work includes the Olympic Village, which will house about 15,000 athletes and officials, and the swimming pool, both located in the suburban area north of Paris.
Meanwhile, the French Senate on Tuesday started debating an Olympics-related bill that would allow — among other provisions — artificial intelligence to be used in video surveillance to detect potentially dangerous situations, for the first time in the country. The use of facial recognition would be prohibited.
The proposal has raised concerns from rights groups.