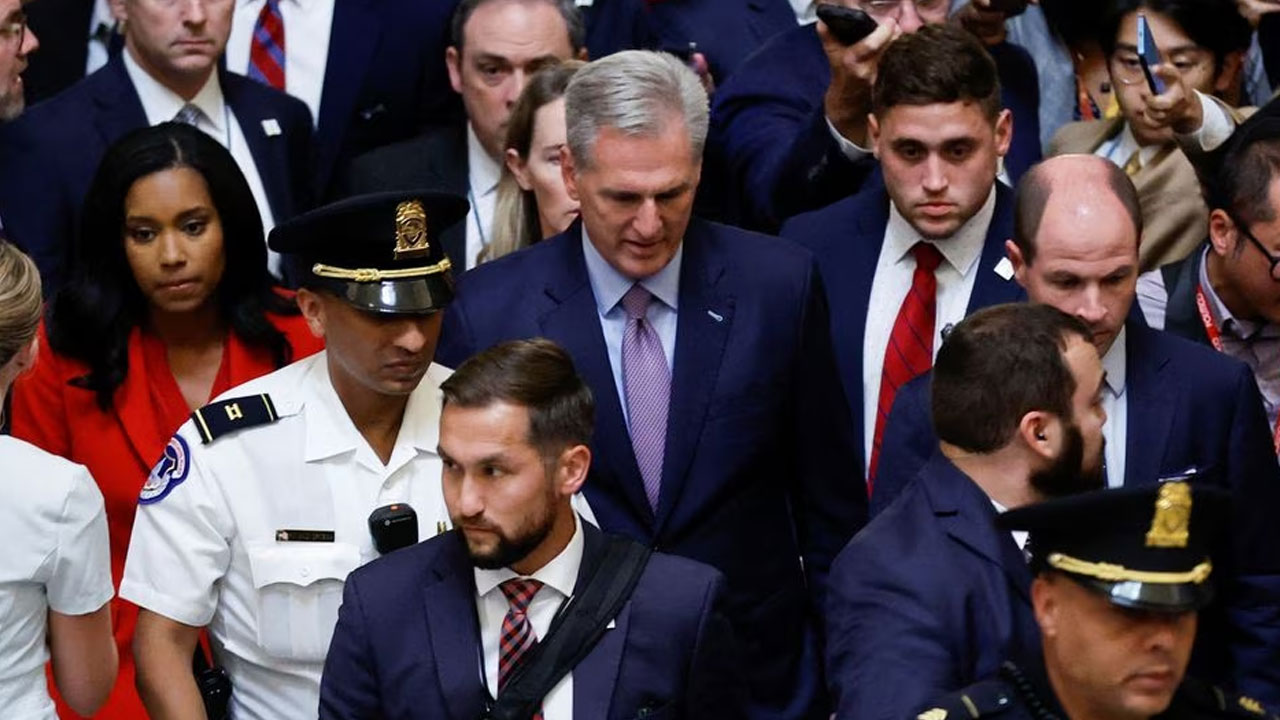 [Source: Reuters]
A handful of Republicans in the U.S. House of Representatives this morning ousted Republican Speaker Kevin McCarthy, as party infighting plunged Congress into further chaos just days after it narrowly averted a government shutdown.
The 216-to-210 vote marked the first time in history that the House removed its leader, with eight Republicans voting with 208 Democrats to remove McCarthy. McCarthy told reporters he would not make another run for speaker.
"I fought for what I believe in," McCarthy said. "I believe I can continue to fight, but maybe in a different manner."
Article continues after advertisement
The House looked set to go leaderless for at least a week, as multiple Republicans said they planned to meet on Oct. 10 to discuss possible McCarthy successors, with a vote on a new speaker planned for Oct. 11.
Tuesday's rebellion was led by Representative Matt Gaetz, a far-right Republican from Florida and McCarthy antagonist who finally turned on the speaker after he on Saturday relied on Democratic votes to help pass a bill to avoid a partial government shutdown.
"Kevin McCarthy is a creature of the swamp. He has risen to power by collecting special interest money and redistributing that money in exchange for favors. We are breaking the fever now," Gaetz told reporters after the vote.
It was the latest moment of high drama in a year when the Republican-controlled House brought Washington to the brink of a catastrophic default on U.S. debt of $31.4 trillion and a partial government shutdown.
Republicans control the chamber by a narrow 221-212 majority, meaning they can afford to lose no more than five votes if Democrats unite in opposition.
McCarthy's ouster as speaker brings legislative activity in the House to a halt, with another government shutdown deadline looming Nov. 17 if Congress does not extend funding.
The White House said it hoped the House would move swiftly to choose a replacement speaker, a position second in line to the presidency after the vice president.