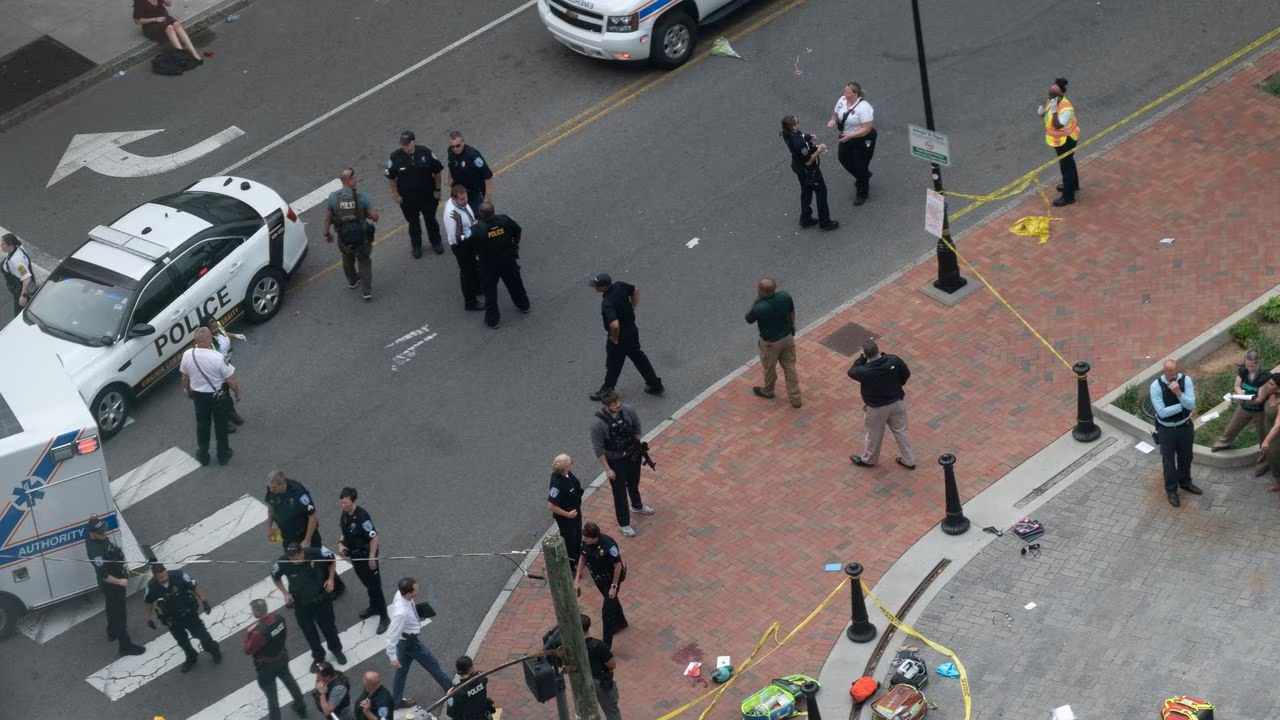 [Source: Reuters]
A man armed with four handguns killed two people and wounded five others when he fired into a crowd outside a high school graduation ceremony in Richmond, Virginia, on Tuesday, police said.
Police said they arrested one suspect, a 19-year-old man who knew one of the victims and shot at him amid the crowd that had just emerged from the Huguenot High School's commencement ceremony inside a theatre on the campus of Virginia Commonwealth University.
The suspect was likely to be charged with two counts of second-degree murder in addition to other offences, interim Richmond Police Chief Rick Edwards told a press conference.
Article continues after advertisement
Edwards called the shooter's behaviour "disgusting and cowardly," since his dispute appeared to be with just one person.
"When you have a crowd like this, innocent people are going to be caught up in the mayhem, and that's what happened today. " Edwards said. "Obviously, this should have been a safe space…It's just incredibly tragic that someone decided to bring a gun to this incident and rain terror on our community."