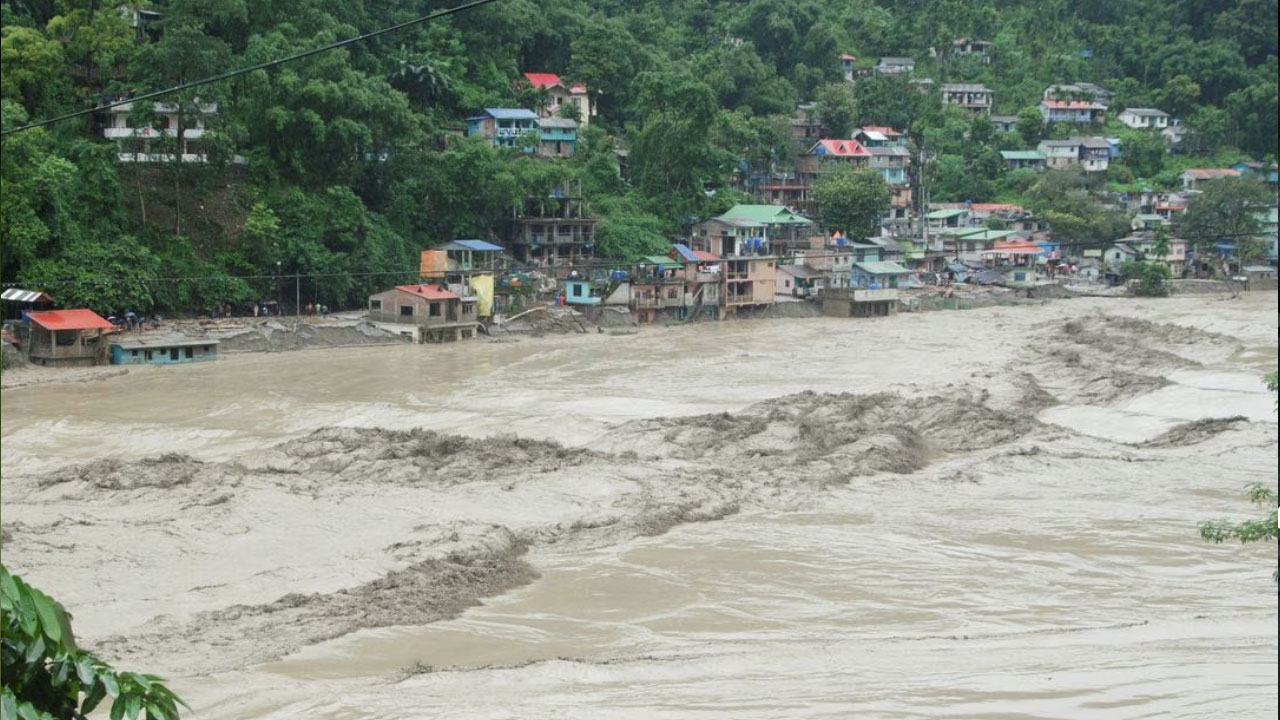 [Source: Reuters]
At least 42 people were killed after a glacial lake burst its banks and triggered flash floods in the Indian Himalayas this week, government officials said on Friday as rescuers kept searching for almost 150 missing.
The Lhonak Lake in the mountainous northeastern state of Sikkim overflowed on Wednesday after a cloudburst triggered torrential rains and an apparent avalanche, causing major flooding in the Teesta river.
It was one of the worst disasters in the region in more than 50 years and the latest in a series of extreme weather events that have caused widespread damage in South Asia's Himalayas, blamed by scientists on climate change.
Article continues after advertisement
Authorities in Sikkim said the disaster, which came ahead of a popular festive and tourism season in the scenic state, had impacted the lives of 22,000 people.
Scientists and government authorities were working on an early warning system for glacial floods at Lhonak Lake which could have given people more time to evacuate if fully operational, officials involved in the project told Reuters.
Sikkim's chief secretary Vijay Bhushan Pathak, the most senior bureaucrat, said rescuers had found 20 bodies in the state and 22 in the neighbouring downstream state of West Bengal.
The 22 included six Indian military personnel who had been washed away from Sikkim. Pictures of the remaining 16 would be circulated in Sikkim to establish if they belonged to the state or to West Bengal, Pathak told Reuters by phone.
The number of missing had risen to 142, including 15 army personnel, as people stepped up searches as the weather improved on Friday, he said.
Military helicopters made four attempts to evacuate tourists stranded in the higher reaches of the state but did not succeed due to bad weather, Pathak said, adding that they would try again on Saturday.
Bandana Chettri, a top official in the state tourism department, said all tourists, including more than 50 foreigners, were safe.
Earlier on Friday, Tseten Bhutia, a state official, said rescue and relief teams were struggling as areas in north Sikkim had been totally cut off.
About 2,400 people have been evacuated so far and 7,600 people were in relief camps, Bhutia said. Private and government institutions have been closed in the area until Oct. 15.
Fifteen bridges had been washed away in the state, hampering rescue operations. All bridges downstream of an NHPC (NHPC.NS) hydropower station Teesta-V have either been submerged or washed away, the Indian government said.
Photos and videos on social media showed roads and pathways covered with silt and stones, vehicles stuck and small, muddy streams flowing by hillsides.
Military equipment, including firearms and explosives, was washed away in the Teesta river, a defence ministry spokesperson said in a social media post.
In a neighbouring district in West Bengal state, people picked up a mortar shell which later exploded, killing one child and injuring six people, local lawmaker Pradeep Kumar Barma told ANI news agency.
The weather department said Sikkim received 101 mm (four inches) of rain in the first five days of October, more than double normal levels, unleashing floods worse than one in October 1968 in which an estimated 1,000 people died.
Heavy rain is forecast in parts of the region on Friday but the intensity of showers is likely to ease, the India Meteorological Department said.
Sikkim, a small Buddhist state of about 650,000 people which is wedged in the mountains between Nepal, Bhutan and China, has been cut off from Siliguri in West Bengal as the main highway, which links it to the rest of the country, had collapsed.