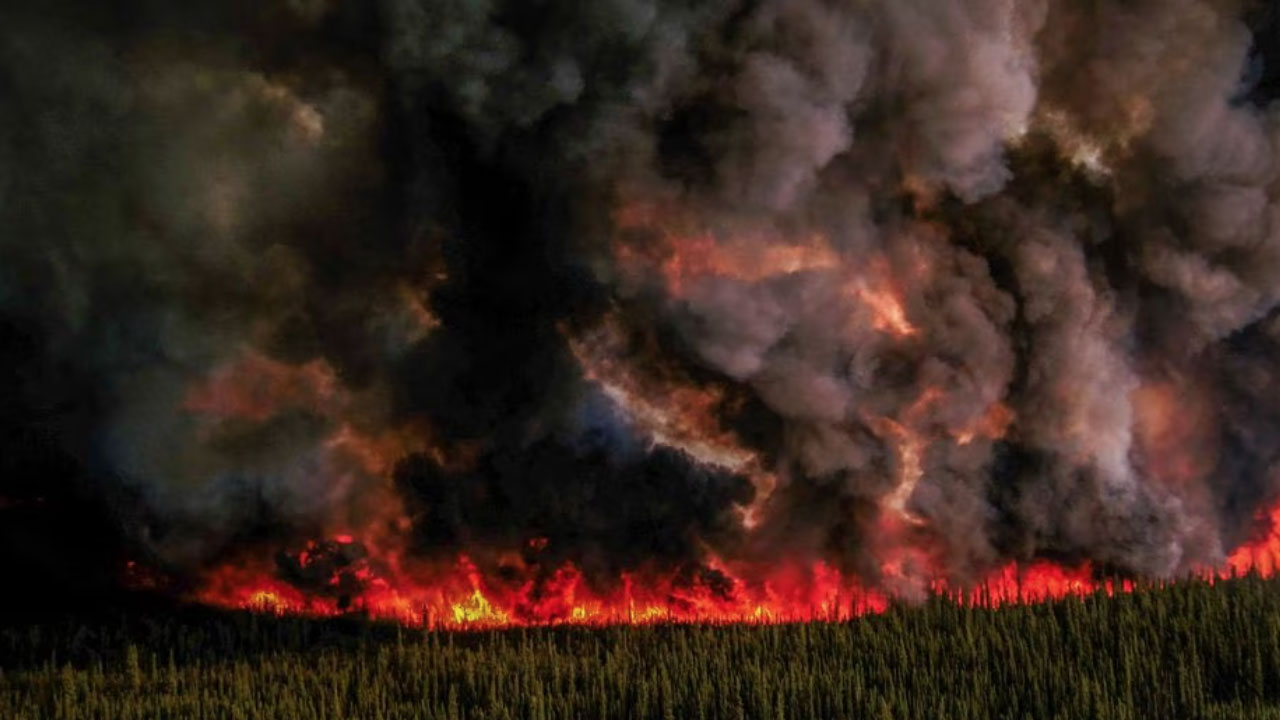 Smoke billows upwards from a planned ignition by firefighters tackling the Donnie Creek Complex wildfire south of Fort Nelson, British Columbia, Canada, June 3, 2023. [Source: Reuters]
Canada is on track for its worst-ever year of wildfire destruction as warm and dry conditions are forecast to persist through the end of the summer after an unprecedented start to the fire season, officials said.
Blazes are burning in nearly all Canadian provinces and territories, and federal government officials said their modelling shows increased wildfire risk in most of Canada through August.
Quebec, in eastern Canada, was currently the worst impacted due to multiple fires ignited by lightning, Norton said. "The rate of increase of area burned is also high … if this rate continues, we could hit record levels for area burned this year," he said.
Article continues after advertisement
Flames have been mushrooming rapidly in eastern Canada and have forced evacuations in the Atlantic province of Nova Scotia as well as coastal Quebec.
On Monday, the Wallbridge Mining Company (WM.TO) temporarily evacuated a gold project camp in Quebec and suspended exploration activities on its Detour-Fenelon Gold Trend Property due to an emergency order related forest fires.
By Sunday, about 3.3 million hectares had already burned – about 13 times the 10-year average – and more than 120,000 people had been at least temporarily forced from their homes.
Wildfires, the second most expensive disaster in Canada after flooding, have destroyed homes, impacted oil and gas production in the main crude-producing province of Alberta, and polluted the air in both in Canada and the United States.
There are currently 413 active wildfires, including 249 deemed out of control, and about 26,000 people are under evacuation orders across Canada.