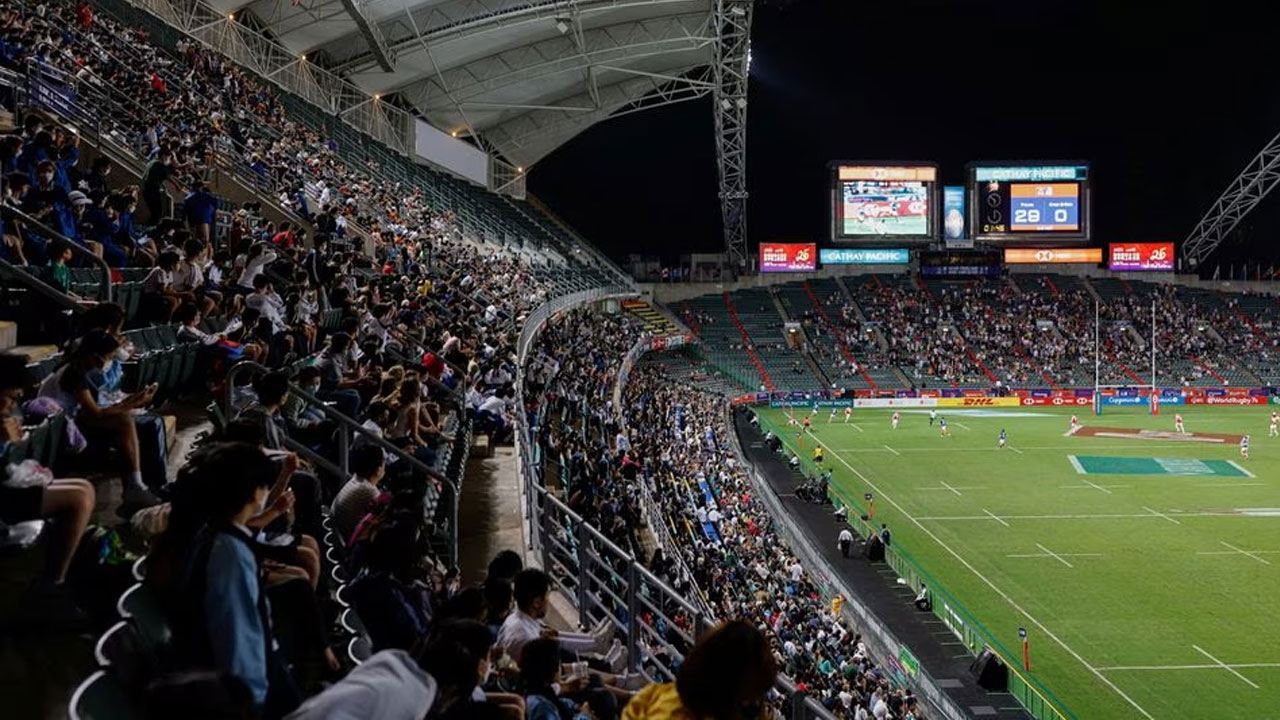 [Source: Reuters]
The Hong Kong Sevens tournament which kicked-off today has removed the requirement of face masks and COVID-19 vaccination proof.
The three-day competition, which ends April 2nd is expecting to attract international tourists and business travellers to revive Hong Kong's economy and promote it as a cultural hub.
The Sevens were last held in Hong Kong in November but more muted than usual, with occupancy constraints, masks and COVID vaccine proof required. International visitors were not allowed to attend unless they had been in the city for three days.
Article continues after advertisement