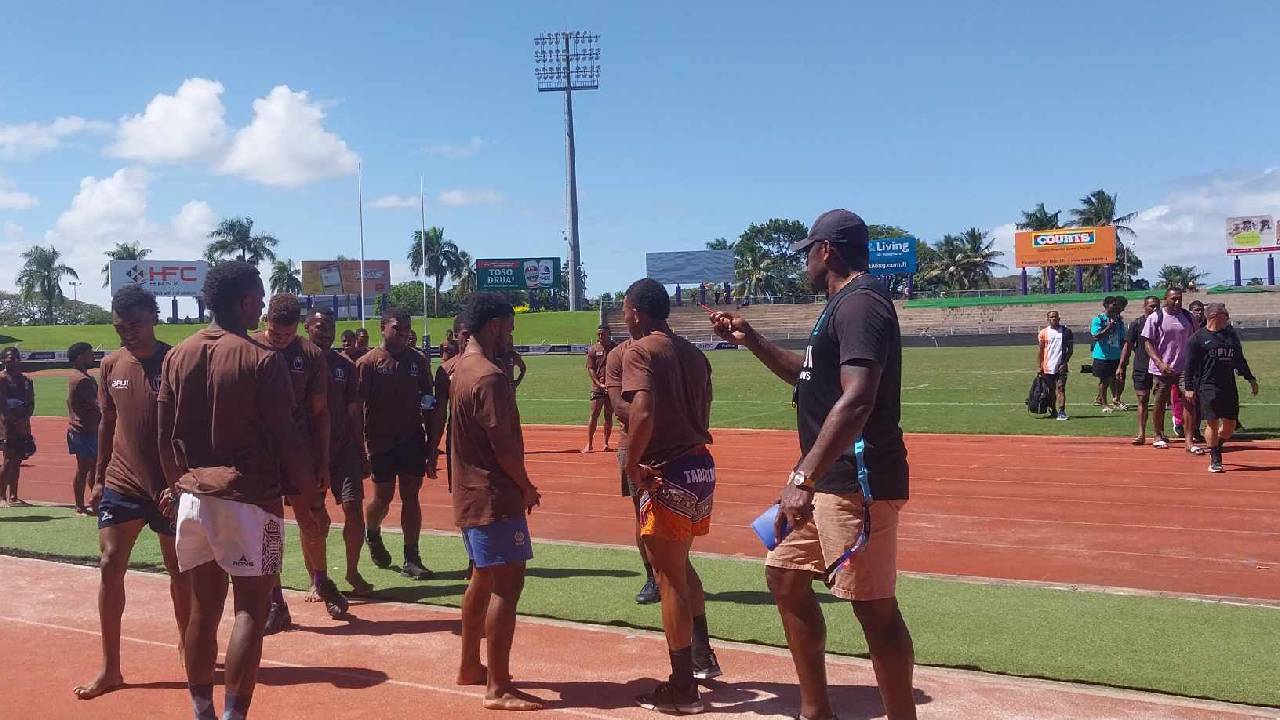 More than a hundred rugby players were part of the Fiji Airways Fiji men's 7s trials today at the HFC Stadium in Suva.
These players were scouted from the various sevens tournament in the country as well as the Skipper Cup.
Some familiar faces playing for top teams like Tabadamu, Raiwasa Taveuni, Dominion Brothers, and Fire were part of the trial.
Article continues after advertisement
Fiji 7s head coach Ben Gollings will only select the best players from this trial to join their system.
He says generally they're looking for players in all positions but their immediate attention is on eyeing forwards and outside backs.
"I'm looking to identify 20 to 30, we've got 15 contracts that we could offer. We want to keep a slightly bigger number, although we can't offer contracts, we'll keep an eye on some of the other players to see how they develop."
Gollings says some players will be called into camp where he will make further selections on who joins the final squad.
20 contracts will be directed to the senior or core players while 10 will be for development players.
Also part of the trial today is 'Mr Nitro', Alasio Naduva.