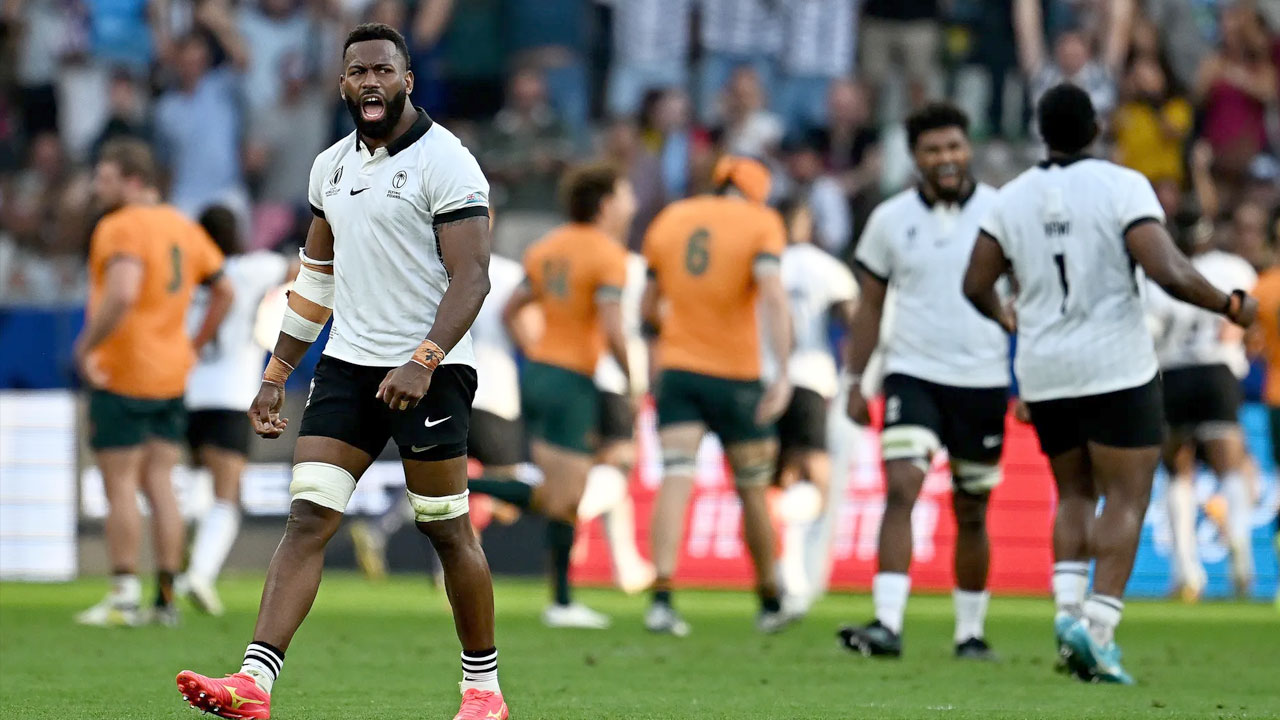 Fijian captain Waisea Nayacalevu has paid tribute to fans and says the historic 22-15 win over Australia at the Rugby World Cup belongs to the nation.
Nayacalevu led the team to its first-ever win over Australia in 69 years.
"Vinaka Vakalevu..Thank you very much, for the people of Fiji I've been telling the boys this week this week is a do or die game for us, we carry the hope of your nation and today we executed that well and I'm proud of the boys."
Article continues after advertisement
Marau is the word that best describes how the fans of the Fiji Water Flying Fijians are feeling following a historic win over Australia.
FBC News spoke with supporters who rose early to witness their national team challenge the two-time world champions.
These fans expressed that sacrificing their sleep hours was well worth it, citing last week's match against Wales as a source of hope for a possible victory.
Petero from Suva shared his experience, having worked through the night and eagerly stayed awake in anticipation of witnessing a historic moment unfold.
"I'm proud of the boys because they beat Australia. It's true it's been a long time since Fiji beat Australia, but it's a big marau for us Fijians."
Suva market vendor, Suresh says once in a while he would not be at the market on time, and today was one of those days, and he did not regret it.
"I am very proud of the performance of the Fiji team. It's very nice, and they proved that with Australia, which is a good team, but we enjoy the Fiji team."
Another market vendor, Nakarawa, says he does not miss any games, and Fiji looks set for their next challenge.
"It's a long time than Fiji beat the Wallabies, it's very good, I just want to thank the boys, coach and the staff and we hope for the next game to be a good one."
It was an unusual Monday for Suva, as most people started coming into the city after 8am.
On any normal day, Suva would be buzzing by 6am.