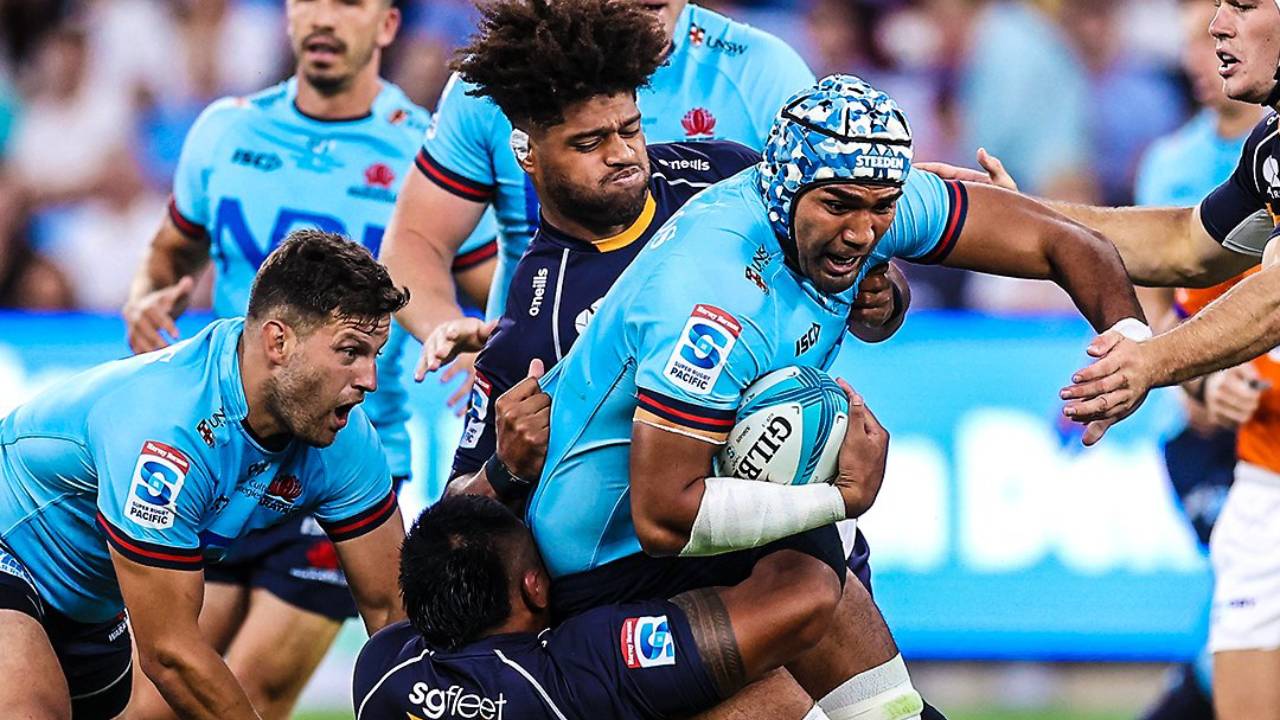 [Source: Super Rugby Pacific/Twitter]
The Brumbies produced a statement 31-25 victory over the Waratahs in their Shop N Save Super Rugby Pacific opener.
Despite a breakout performance by teengaer Max Joergensen, the Brumbies proved too strong in all facets of the game, securing their tenth straight win over their NSW counterparts and reaffirming their status as the premier side in Australia.
Ryan Lonergan, Andy Muirhead and Corey Toole scored for the Brumbies while Joergensen and captain Jake Gordon crossed for the Waratahs.
Article continues after advertisement
[Source: rugby.com.au]