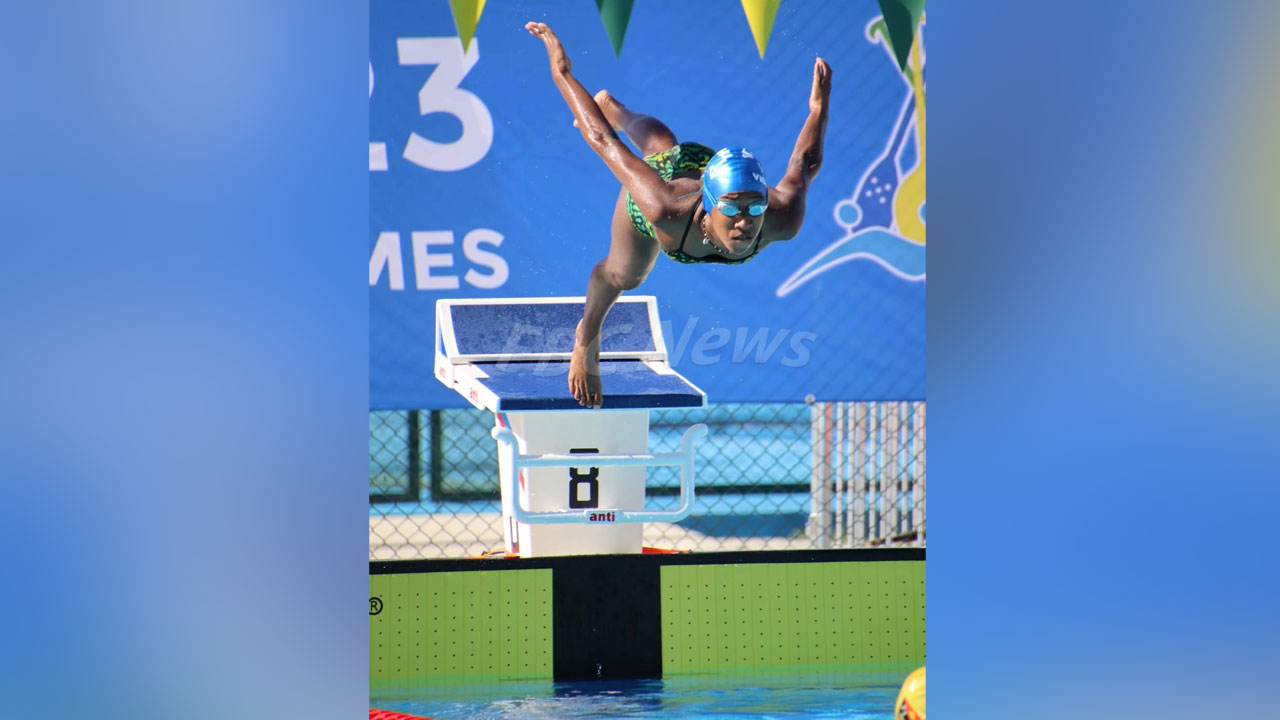 Medals are up for grabs today in swimming and weightlifting at the Pacific Games in the Solomon Islands.
As per the schedule, eight gold medals are at stake in the pool, while weightlifters vie for 15 golds.
Swimming starts at 10.30 am FJT, continuing late into the evening, and weightlifting starts at 11 am FJT.
Article continues after advertisement
In rugby league, the women's nines teams face Samoa at 4.50 pm FJT, Tonga at 6.55 pm, and Vanuatu at 8.10 pm. The men play Tonga at 5.40 pm FJT and Samoa at 7.20 pm.
Table tennis is underway with matches against the Solomons and Samoa in women's categories, and the men compete against Palau, Papua New Guinea, and Wallis and Futuna.
Volleyball features a women's match against Samoa at 1 pm FJT, and the men take on Tuvalu at 6 pm.
Fiji's impressive women's basketball team meets Samoa at 10 am FJT, while the men clash with Tonga at 7 pm.
Sailing activities begin at 11 am FJT.
Stay tuned for updates throughout the day on our radio stations, website, and social media.
Click Here for more on Pacific Games