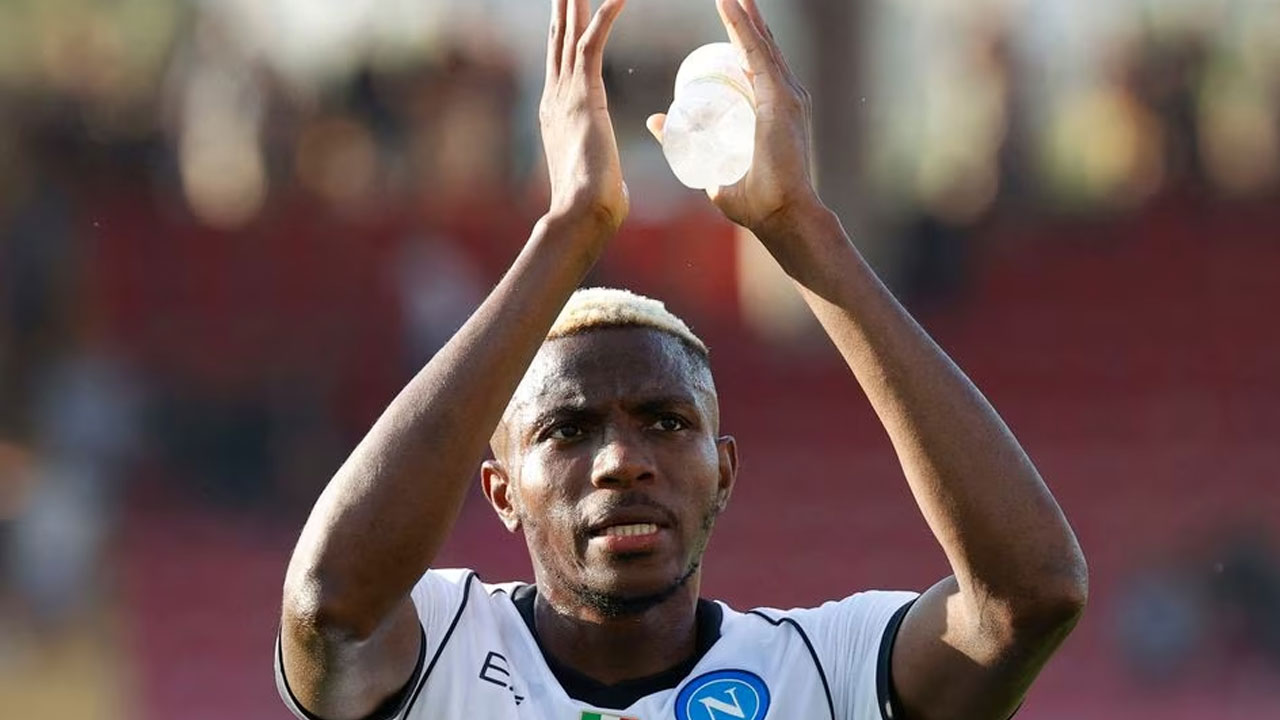 [Source: Reuters]
Napoli striker Victor Osimhen's love for his club is unwavering, the Nigeria international said on Sunday to end a row over mocking videos the club posted on social media.
The Serie A champions came under fire after posting a video on TikTok with a high-pitched voice showing Osimhen missing a penalty in a 0-0 draw against Bologna last week.
The club said on Thursday they never intended to offend their striker, but stopped short of apologising to him.
Article continues after advertisement
"Coming to the city of Naples in 2020 was a wonderful decision for me," said Osimhen on his Instagram account.
"The people of Naples have shown me so much love and kindness, and I will not allow anyone to come between us.
"The passion of the people of Naples fuels my fire to always play with my heart and soul, and the love for the badge is unwavering as I wear it with pride.
"I have a lot of friends who are Neapolitans and have become part of my family and everyday life… Let's continue to spread unity, respect and understanding. Forza Napoli Sempre."