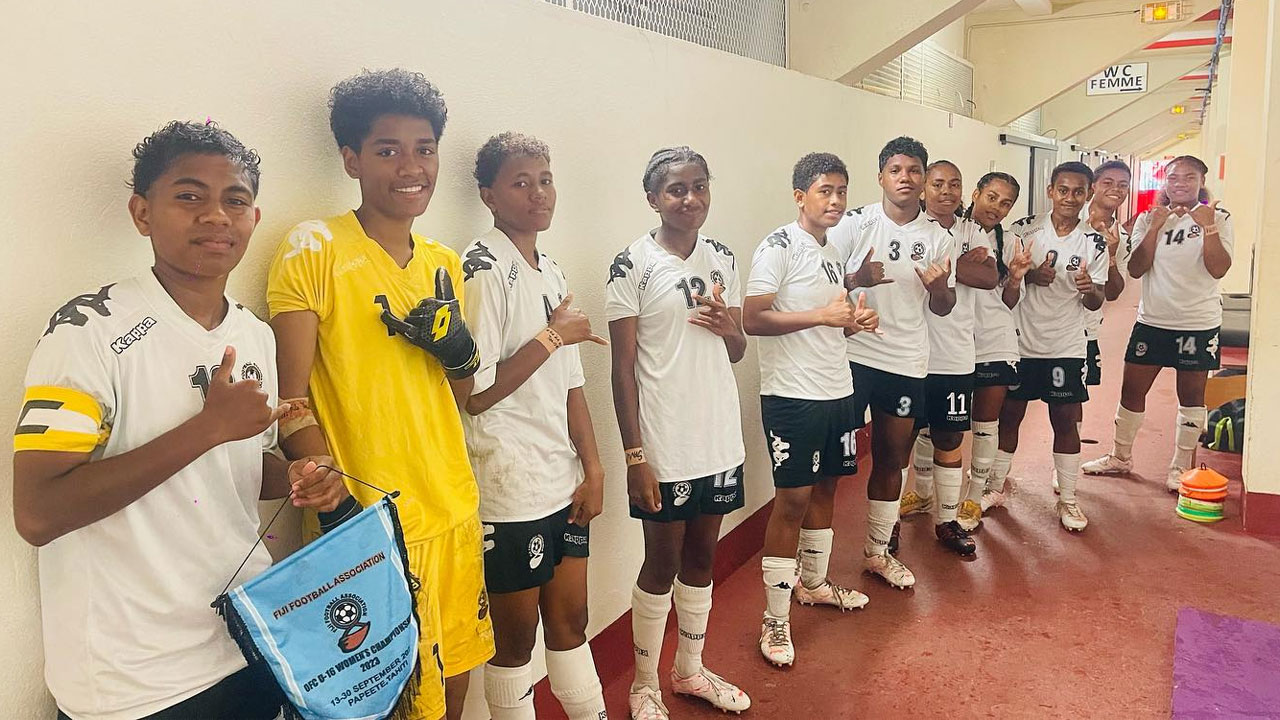 [Source: Fiji Football Association/ Facebook]
Fiji and New Zealand will be meeting for the second time in the OFC Under-16 Women's Championship.
They last met in the pool stages with the Kiwis coming away with a 4-1 win.
Now the teams prepare for a showdown in the final, a territory New Zealand know too well since the inception of the competition.
Article continues after advertisement
The Digicel Baby Kulas on the other hand are entering uncharted waters as this is their first appearance in the final.
Alyssha Eglinton who was named New Zealand's Player of the Match in their 7-0 drubbing of Tonga says Fiji is not an easy side to face.
"We've got a lot to learn, they're really physical, a really good side so we got a lot of things to work on coming into the next game."
Fiji is the only team in the tournament that scored a goal against New Zealand.
They were both drawn in Pool with Fiji advancing to the finals as runner-up.
They face off tomorrow at 4.45 p.m. and you can watch it live on the FBC Sports channel.