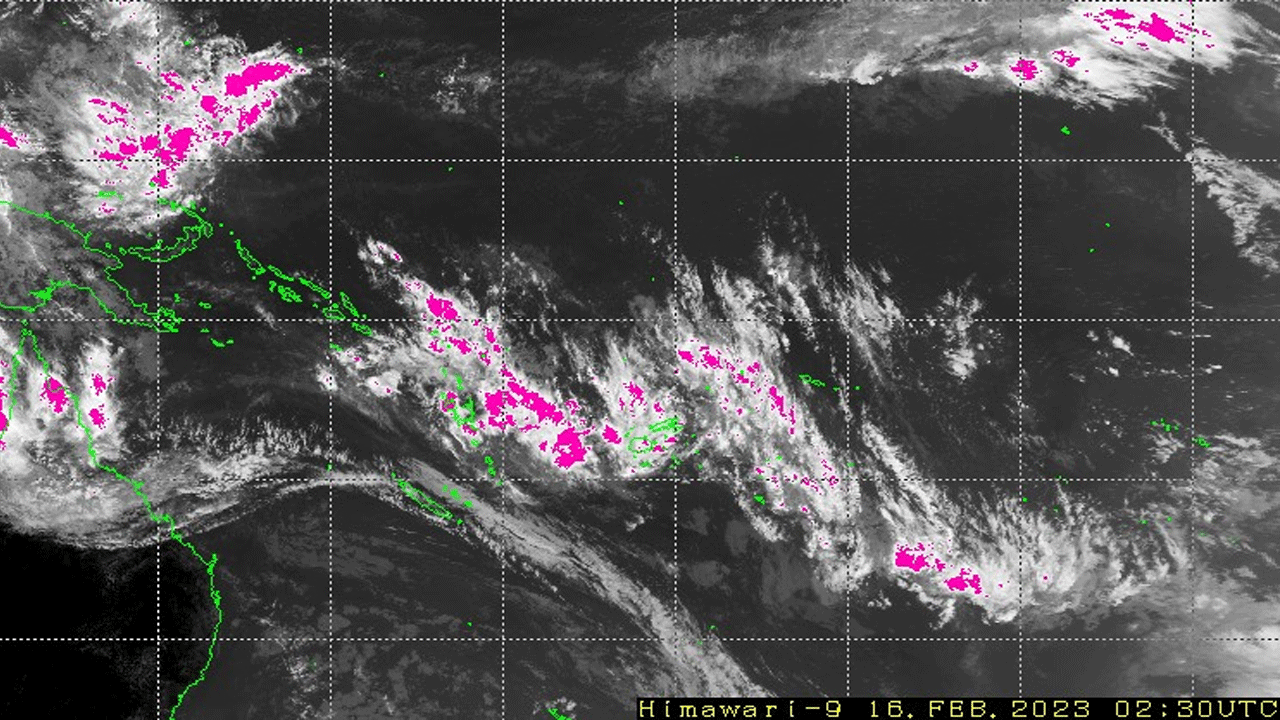 Satellite Image. (Source: Fiji Met Service)
The Fiji Meteorological Service is monitoring a low-pressure system to the east of Vanuatu.
The weather office says the low-pressure system is expected to track southeast and pass just west of Fiji tomorrow.
As a result, a strong wind warning has now been issued for some parts of the country.
Article continues after advertisement
The strong wind warning is in force for the land areas of Yasawa and Mamanuca Group, Northern and Western Viti Levu (Rakiraki through to Ba, Lautoka, Nadi to Lomaiwai), Kadavu and nearby smaller islands, Lau and Lomaiviti Groups.
As the low-pressure system moves towards the group, it is expected to bring fresh to strong north-westerly winds with speeds of up to 45 kilometres per hour and gusts of up to 60 kilometres per hour.
The Fiji Met Service says winds of this strength can break tree branches, damage crops and weak, unshielded structures like temporary sheds and tents in exposed communities.
A strong wind warning is also in force for all Fiji waters.
Mariners are advised of strong northwest winds with speeds of up to 20 to 25 knots, gusting to 30 knots with rough seas expected.
The weather office says poor visibility is expected in areas of heavy rain and thunderstorms with hazardous breaking waves, strong currents making it risky for swimming, fishing and other recreational sea activities.
Sea conditions can also be dangerous, especially for small boats as it can capsize due to large waves and rough seas.