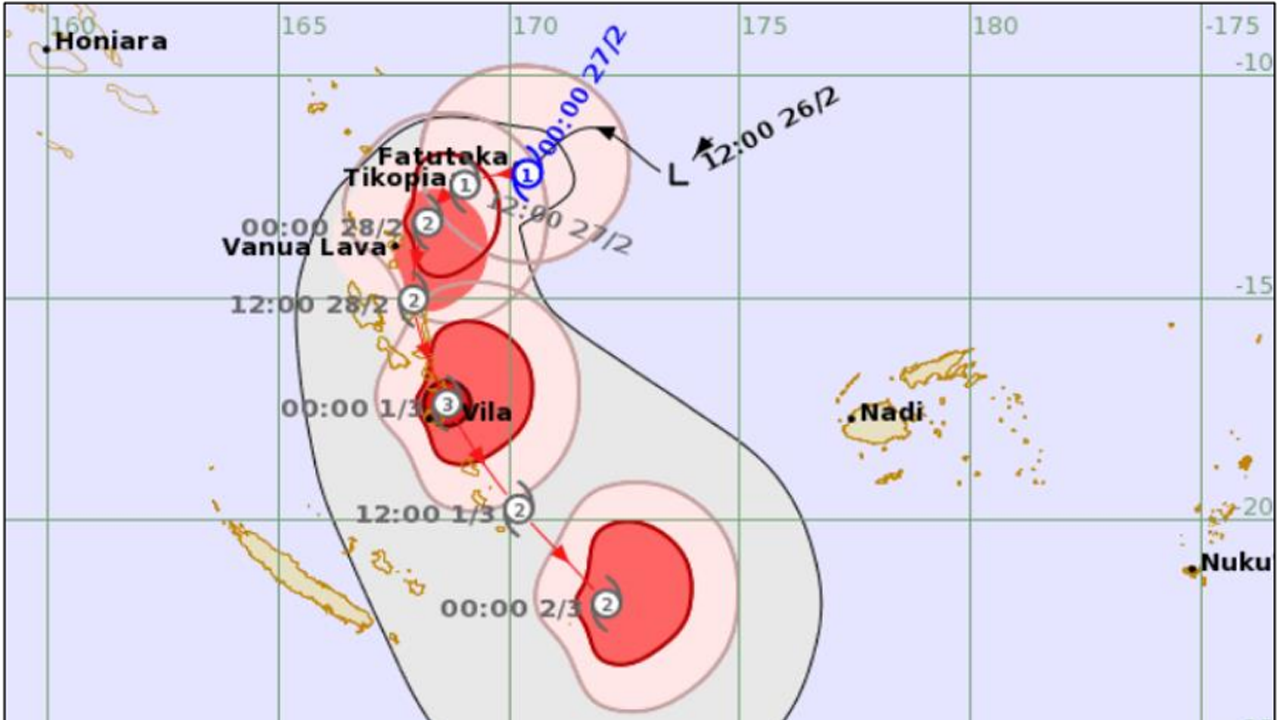 Image: Supplied]
A tropical cyclone named Judy, currently a category one system, has formed in the Regional Specialized Meteorological Centre's area near the Solomon Islands.
While TC Judy poses no direct threat to Fiji, the country is expected to experience some showers and thunderstorms, particularly in the Northern Division
Moving southwest at approximately 35 kilometers per hour, Judy is expected to track over small islands in the southern Solomon Islands as a category one system today and approach the northern parts of Vanuatu as a category two cyclone around midday tomorrow, potentially intensifying into a category three system by Wednesday.
Article continues after advertisement
Vanuatu is expected to experience damaging to very destructive winds and heavy rain in the coming days as TC Judy moves close by or over the islands.
Meanwhile, a low-pressure system developing over the Coral Sea is also being monitored and is expected to affect Vanuatu as early as Thursday, potentially bringing rain and damaging heavy swells to the southwestern coastal areas of Viti Levu later in the week.
The region is currently active in terms of tropical cyclone development, and members of the public are urged to stay prepared and remain vigilant.