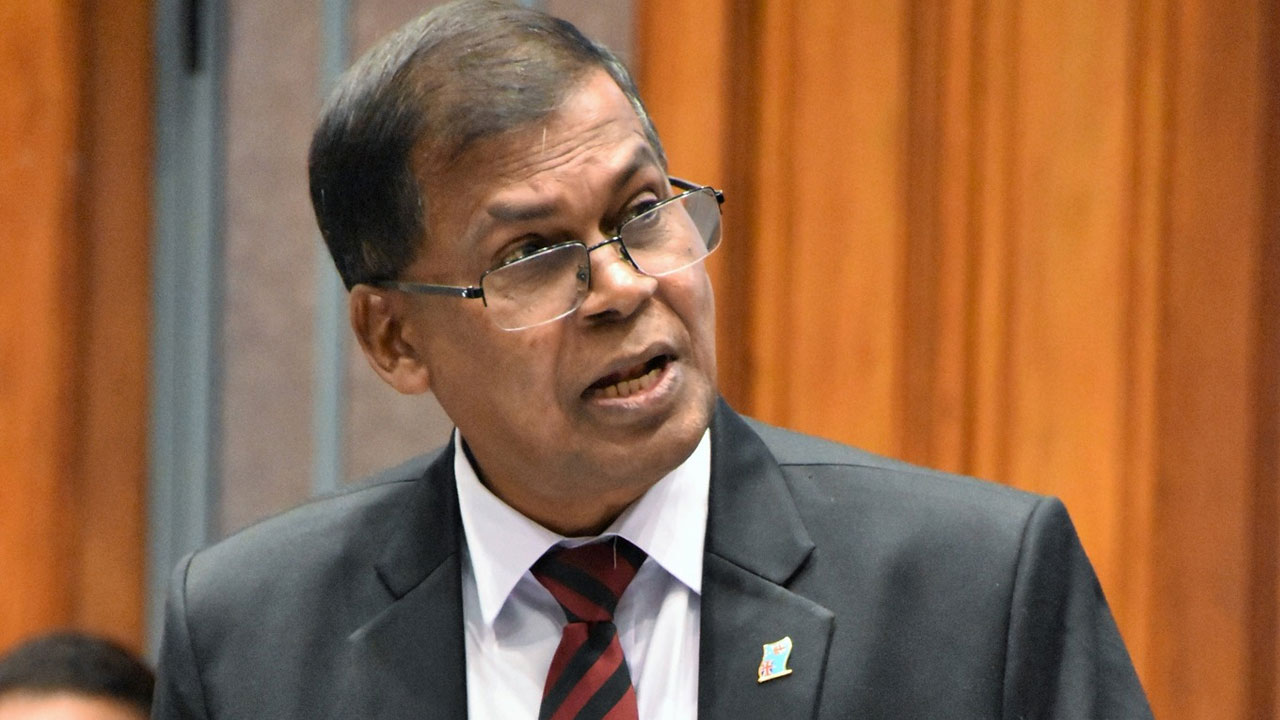 Minister of Finance, Professor Biman Prasad.
The Leader of Opposition Voreqe Bainimarama is a repeat offender.
Deputy Prime Minister and Minister for Finance Professor Biman Prasad made the comment this evening as Members of Parliament are given time to respond to the deliberations made by the Privileges Committee regarding Bainimarama.
The former Prime Minister had breached a standing order after making some allegations against President Ratu Wiliame Katonivere.
Article continues after advertisement
The Deputy Prime Minister says that many Members of Parliament are aware that Bainimarama is a repeat offender of Parliament standing orders.
He says what's worse about the past is that Bainimarama was like living in a cocoon and protected by many state agencies.
Prasad claims that this allows him to unilaterally crush his opponents sometimes either lawfully or scheming around the outer edges of the law.
Prasad stated that Bainimarama was allowed to carry on under the delusion that he was entitled to treat Fiji like it was his own personal Kingdom.
The Privileges Committee has suggested a three years suspension for Bainimarama.