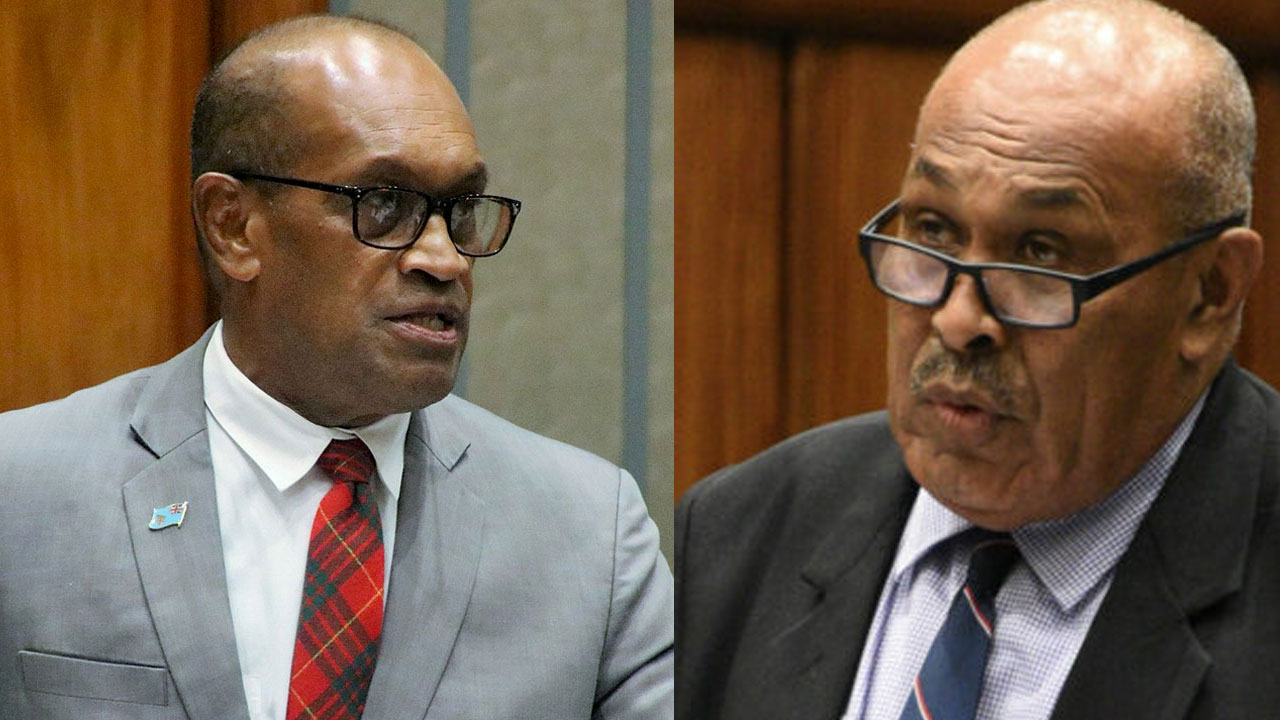 Jone Usamate [left] and Minister of iTaukei Affairs Ifereimi Vasu
Jone Usamate, a Member of the Opposition, has raised concerns about the legality of convening the Great Council of Chiefs on Bau Island earlier this year.
Minister of iTaukei Affairs Ifereimi Vasu provided the progress update on the GCC in parliament today.
While responding to the Minister, Usamate states that there were no laws in place allowing the GCC to convene.
Article continues after advertisement
Usamate contends that the government has the right to decide on the GCC's continuation but insists that it should be done within the boundaries of the law.
He questions the legal grounds for the convening, highlighting that there was an amendment in May but expressing uncertainty about its validity.
"On what grounds was that a legal undertaking, I have been told that there was an amendment, there was an iTaukei regulation of May of this year, but I am not too sure on what grounds that regulation has any substance if the legislation that set this things up was de-established in the first place. So if everything is done so far is illegal then all the recommendation coming up with this will also be illegal."
In response, Minister for iTaukei Affairs Ifereimi Vasu stated that, as an interim arrangement, the GCC would be reinstated under the existing iTaukei Affairs Act.
"This will be accompanied by necessary revisions to the iTaukei Act to facilitate these provisional measures. Mr. Speaker this step will allow the reinstatement of GCC functions while laying the groundwork to the full implementations of the recommendations of the review report. The process, if constantly reviewed, should produce a future where governance by the GCC is closely related with excellence, transparency and inclusivity."
Vasu acknowledged the absence of the GCC, stating that its influence has been missed in village meetings, provincial gatherings, and national discussions on iTaukei affairs.
The Cabinet endorsed the review of the GCC in March, appointing a seven-member review team to assess its functions.