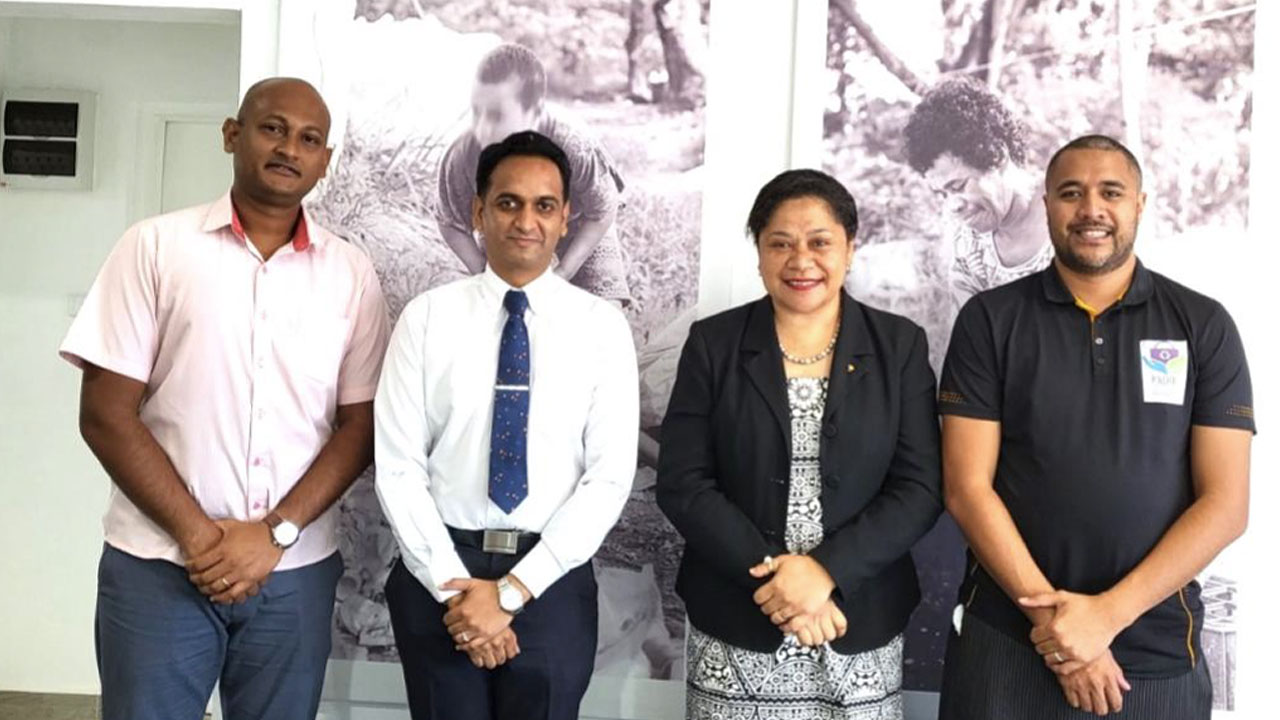 (L-R) PRF Communications Manager, Dhanjay Deo, PRF Founder, Amitesh Deo, Permanent Secretary for Waterways & Environment, Mere Siqila-Lakeba, PRF Project Manager, John Wilson. [Photo Supplied]
We as responsible citizens need to understand how the waste we produce each day can negatively impact the environment.
This was said by the founder of Pacific Recycling Foundation and Waste Recyclers Fiji Limited Chief Executive Amitesh Deo following a meeting with Permanent Secretary for Waterways and Environment, Mere Siqila-Lakeba.
Deo says the meeting discussed key priorities and ways to further collaborate in the areas of waste management, recycling and the environment as a whole.
Article continues after advertisement
Meanwhile, the Permanent Secretary says for years now, Fijians have put everything in one bin with no sorting at source, unlike other developed countries like Australia and New Zealand.
Siqila-Lakeba says cans, bottles, plastics and organic matter in both solid and liquid form are rolled up and left in the rubbish bin when the majority of these items can be recycled.
She says we live in a use and throwaway society and people's behaviour needs to be changed.
The PS acknowledged Deo and his team for their efforts and reassured the ministry's commitment to strengthening its partnership with PRF.