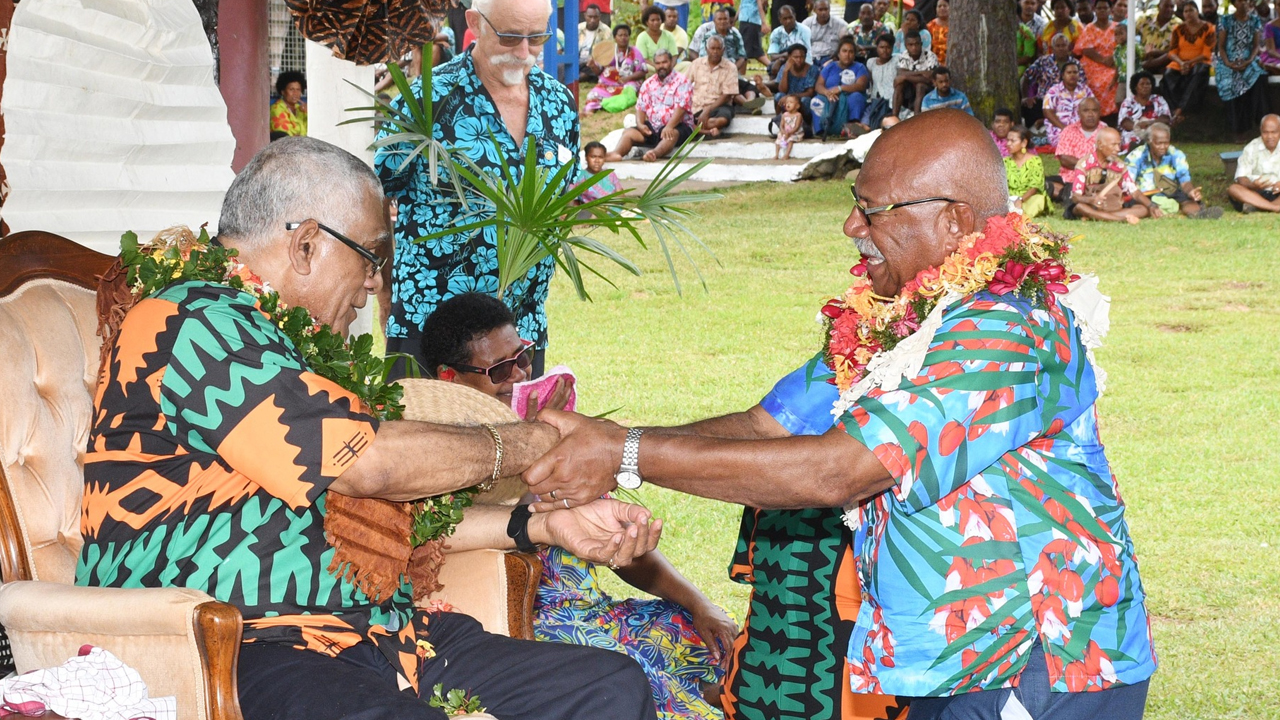 [Source: Fiji Government/Facebook]
In a traditional ceremony "Na Vakasenuqanuqa" in Somosomo, Taveuni, Ratu Naiqama revealed that he had persuaded Prime Minister Sitiveni Rabuka to return to politics after his retirement, and believed that this move allowed democracy to take its course and enabled the country to move forward.
"Rabuka has retired but I humbly requested him together with the wife Sulueti if they could just serve one more time and they reciprocated by asking me to stand in the election and even to the extend of being chosen to be the speaker of the house."
Despite the new government's leadership, Ratu Naiqama believes it is led by experienced leaders who know how to run a government well.
Article continues after advertisement
"The leadership maybe new, in this new term of four years but the hands at the helm is an old one. He is the member of the old guard in the Pacific and I say this ladies and gentlemen, there are some great politicians amongst us here this morning as well."
He also praised the Vanua for celebrating his achievements in a traditional manner.
"The vanua also wants to celebrate the choice bestowed upon me in ascending to the Speakers position in parliament, as I said in the vernacular, this is not new, the Speakers position maybe new to us to the family but the participation in politics has been in our bloodline for a very long time."
The ceremony yesterday was attended by seven parliamentarians from Cakaudrove, including Minister for Lands and Mineral Resources Filimoni Vosarogo, Minister for Health and Medical Services Dr Antonio Lalabalavu, Assistant Minister for Home Affair Ratu Rakuita Vakalalabure, Assistant Minister for Rural, Maritime Development and Disaster Management Jovesa Vocea, and Opposition Parliamentarian Brigadier General (retired) Iowane Naivalurua.