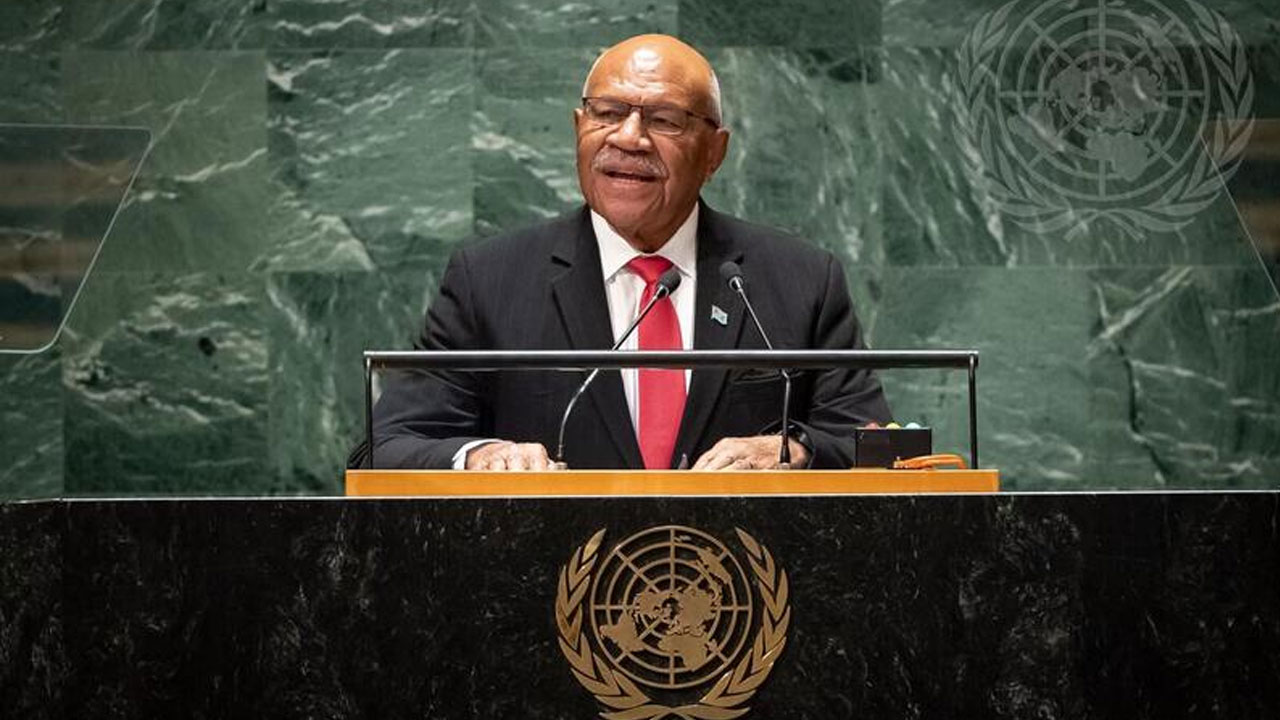 Prime Minister Sitiveni Rabuka while delivering his address at the UN General Assembly in New York [Source: Fiji Government]
Prime Minister Sitiveni Rabuka has called for urgent reform of the global financial architecture to make climate finance accessible to small island developing states.
While delivering his address at the UN General Assembly in New York, Rabuka says there is an imbalance of power held by global financial institutions.
He adds that there is also a lack of representation of developing countries, including the Pacific, in the global discourse on international standards and norms.
Article continues after advertisement
The Prime Minister says that the existing global financial architecture perpetuates global economic inequality, leading to unequal access to resources and opportunities.
"In addition, small Island developing states are struggling to respond to global supply shocks, with soaring debt levels impacting progress in the implementation of the sustainable development goals."
Rabuka highlighted the disproportionate burden placed on small administrations by global public finance management and anti-money laundering standards.
"Achieving the 2030 Agenda will require a new framework for development finance institutions that is responsive to, and relevant in addressing the needs of small island developing states."
He stresses the role of strengthened economic pathways in achieving economic recovery, sustainable development, and sovereign independence.
The Prime Minister has emphasized the critical importance of economic prosperity to the security and resilience of Pacific nations, particularly small island developing states.