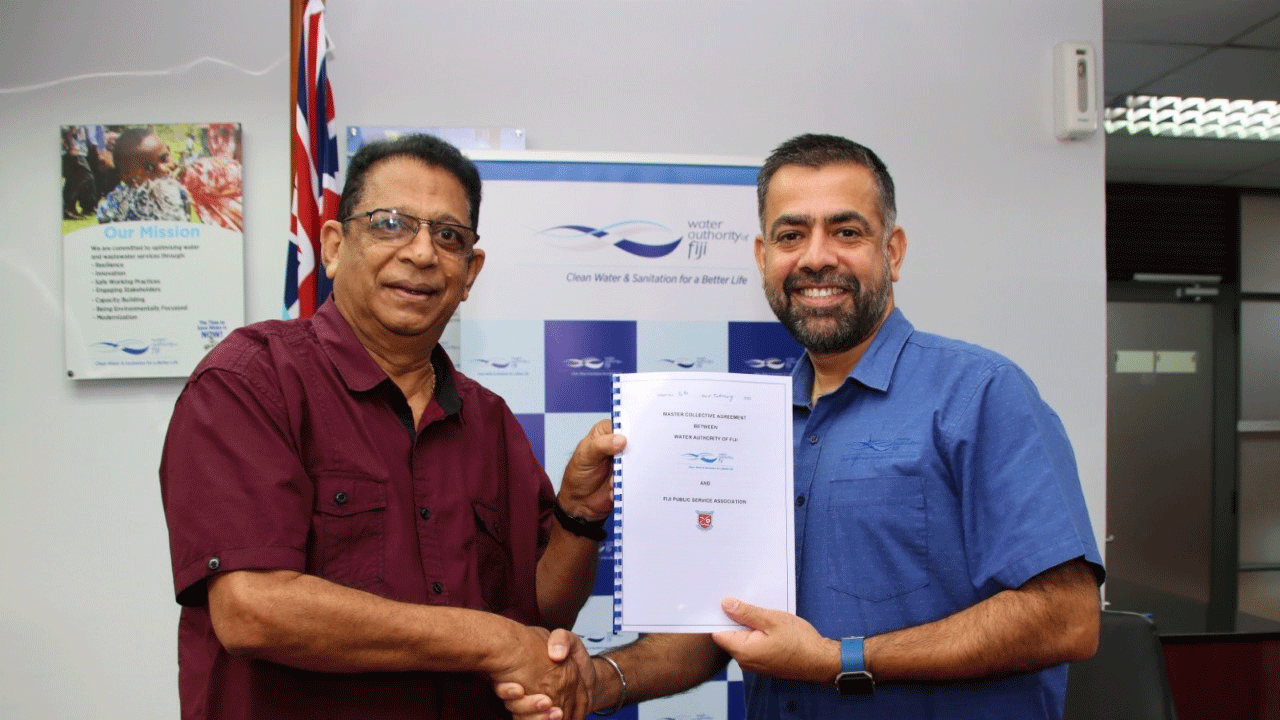 [Photo Supplied]
The Water Authority of Fiji has approved a five-percent salary increase for its staff, effective from February 1st, 2023.
WAF Chief Executive, Dr Amit Chanan says the salary increase comes following a nation-wide consultation between the WAF Executive team and employees last year.
Following the consultations, Chanan committed to working with the Fiji Public Service Association (FPSA) to maintain good industrial and harmonious relations by signing a 'Master Collective Agreement'.
Article continues after advertisement
Chanan hails the signing as a major milestone in the collaborative journey between the Authority and FPSA over the last few months.
He acknowledged the FPSA for the work done to make sure that WAF can provide a harmonious work environment for its employees.
FPSA Secretary General, Rajeshwar Singh commended WAF, saying that the collective agreement is impressive and welcoming.
He says WAF has done wonderful work, particularly in the area of industrial relations.
Singh adds this is a good sign for other government agencies to take from here and a great time to be working collaboratively.