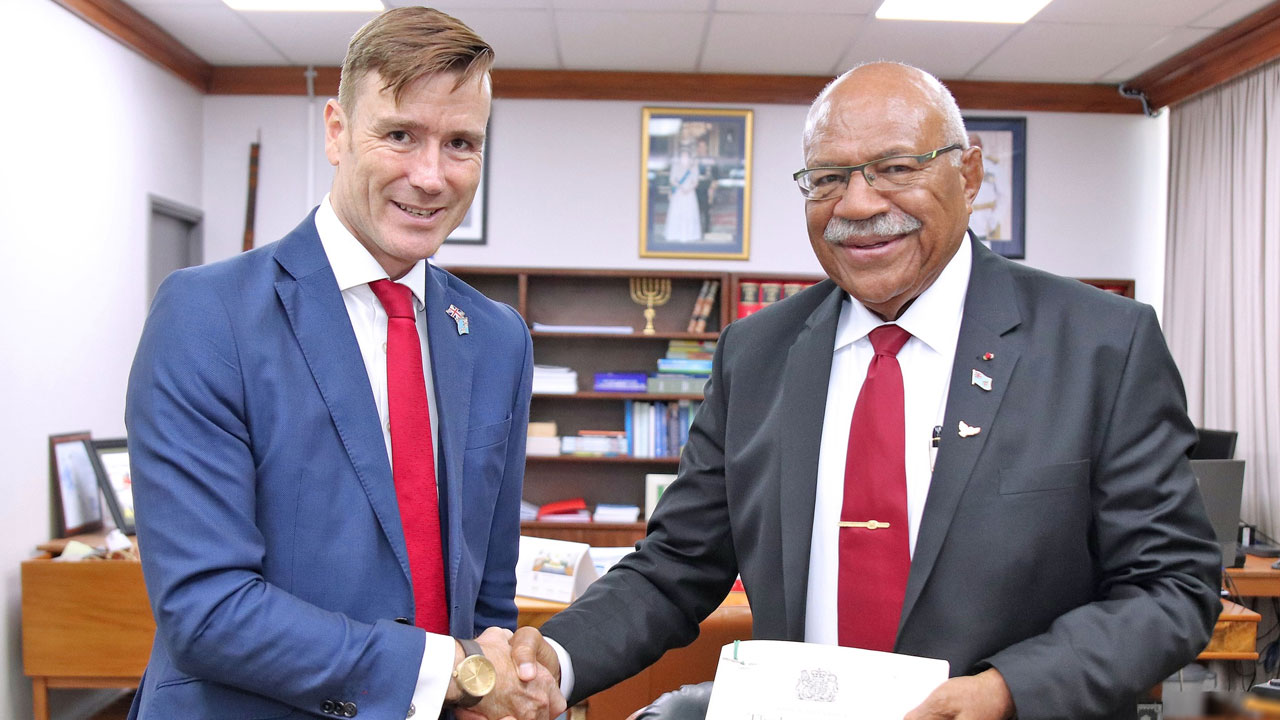 British High Commissioner to Fiji, Dr Brian James Jones and Prime Minister of Fiji, Honourable Sitiveni Rabuka. [Source: Fiji Government]
Prime Minister Sitiveni Rabuka has reaffirmed the government's determination to advance cooperation with the United Kingdom.
The Prime Minister made the comment following an introductory courtesy call from the British High Commissioner to Fiji, Dr. Brian James Jones.
Rabuka says Fiji looks forward to working closely with the British government in key priority areas such as economic recovery, climate change, oceans, green growth, defence and security, trade, and the sustainable development agenda.
Article continues after advertisement
He says the people-to-people ties have created opportunities in education, sports, and employment, particularly for Fijians who have enlisted in the prestigious British Armed Forces and their families, who now call Britain home.
High Commissioner Jones told the Prime Minister that based on Fiji and the UK's long, historical partnership, both nations aspire to strengthen efforts towards global peace, by supporting and upholding the values of the United Nations, through Fiji's contribution to UN peacekeeping in the Middle East and Africa.
He adds that the UK will support Fiji's aspiration as a regional trading hub, not only for physical goods but also the knowledge economy, helping to ensure there is rewarding work for all of Fiji's people to meet their aspirations.