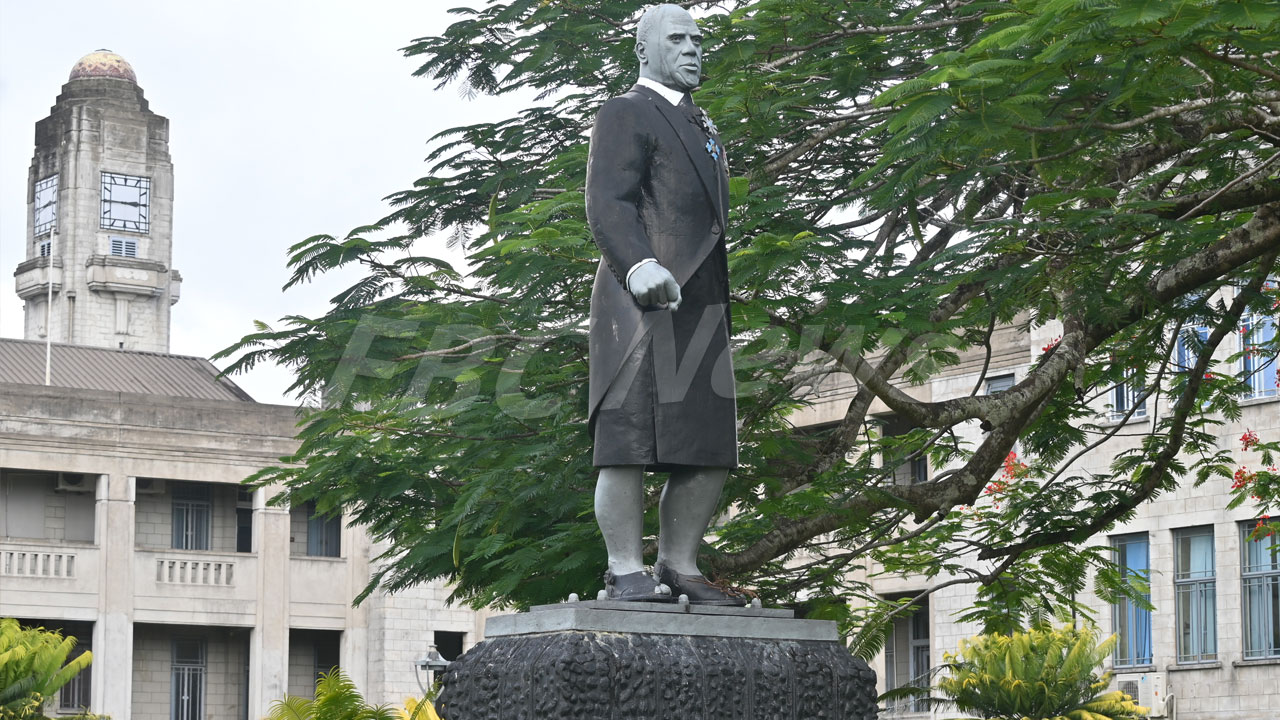 Ratu Sukuna Statue.
John Doubleday, a British sculptor, was the man behind the Ratu Sukuna statue that is currently in front of the government building.
Fiji Museum Acting Director Dr. Katrina Igglesden says they just contacted Doubleday a few days ago after the Ministry of Works approached the Fiji Museum on ways to help preserve the statue.
"He is still alive; his name is John Doubleday, and so our manager, Ratu Jone, emailed him, and he replied and interestingly he has given us all sorts of techniques and helped shared with us what we can do to help preserve the Ratu Sukuna statue"
Article continues after advertisement
Dr Igglesden adds that Doubleday was tasked with doing the statue in 1974, but it wasn't unveiled until 1977.
Doubleday now resides in the United Kingdom.
Fiji will host a grand celebration for Ratu Sukuna Day on Monday.