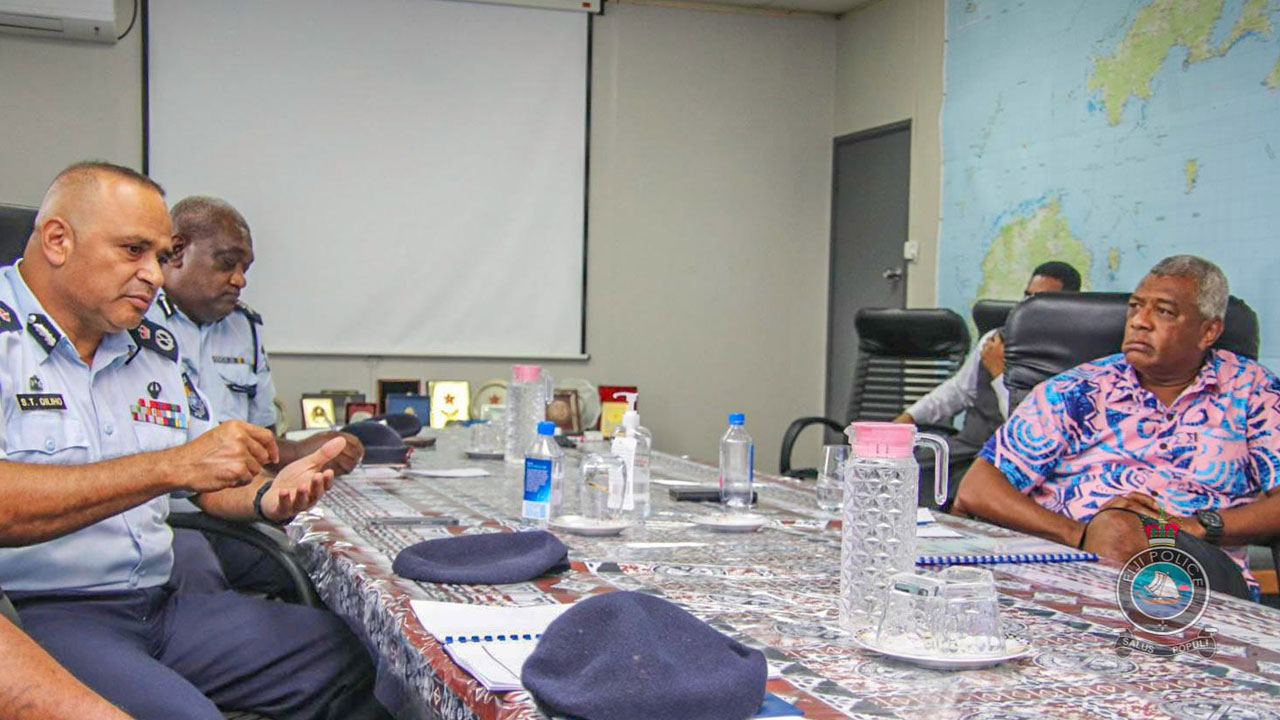 [Source: Fiji Police / Facebook]
The Minister for Home Affairs and Immigration, Pio Tikoduadua was today briefed by the Commissioner of Police, Brigadier General Sitiveni Qiliho.
This was on the state of disaster preparedness of the Fiji Police Force.
The Commissioner of Police assured the Minister that in the case of a natural disaster or extreme weather situation, Police as first responders are ready to assist the National Disaster Management Office and other stakeholders.
Article continues after advertisement
Qiliho says this is with the resources on hand, acknowledging the support of the government and donor partners.
The Commissioner of Police was accompanied by the Chief Operations Officer (COO) Acting Assistant Commissioner of Police (A/ACP) Livai Driu, Director Community Policing Senior Superintendent of Police (SSP) Mitieli Divuana, Commanding Officer Police Special Response Unit (CO/PSRU) Acting Senior Superintendent of Police Luke Rogoyawa, Deputy Director International Relations and Personal Staff Officer Superintendent of Police (SP) Ilaitia Caginavanua and Police Constable Solomone Wara.