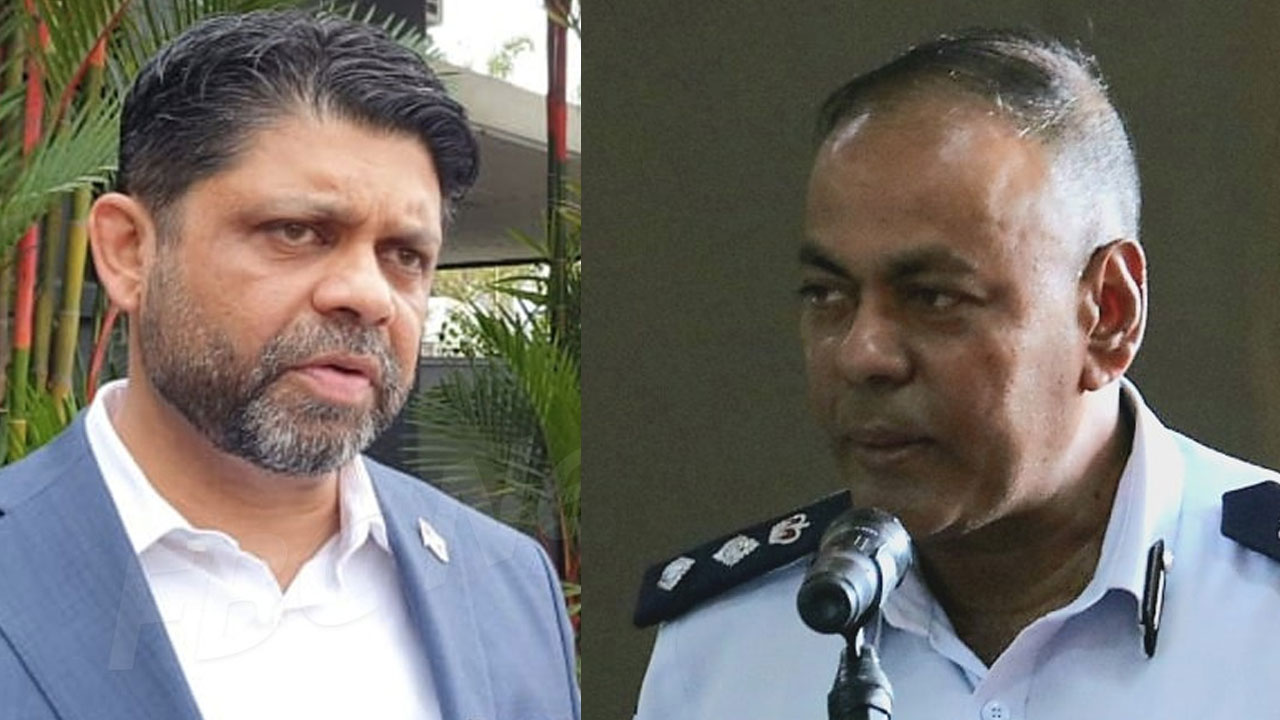 Aiyaz Sayed-Khaiyum [left] and Surend Sami
The Police Criminal Investigations Department is expected to resume the investigation of former Attorney General Aiyaz Sayed-Khaiyum following his return last night.
Sayed-Khaiyum is currently under investigation regarding a case of alleged incitement of communal antagonism.
Chief of Intelligence and Investigations Assistant Commissioner of Police, Surend Sami says police officers in the West have complied with the watch order in place in that upon his arrival, they are to inform CID, and they will proceed from there on in accordance with the ongoing investigations.
Article continues after advertisement
A border alert was issued by the Police Criminal Investigations Department for Sayed-Khaiyum late last year.
The CID had earlier stated that Sayed-Khaiyum's travel history showed that he departed Fiji on December 26, 2022.