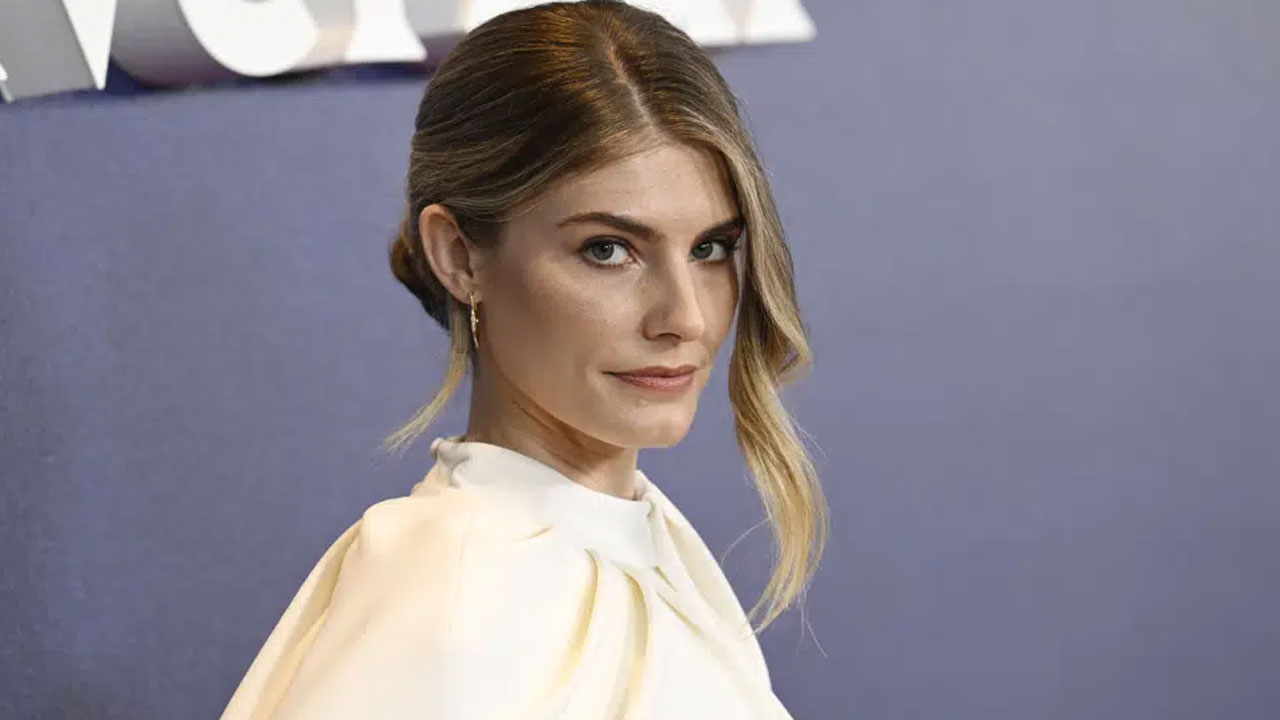 [Source: AP Entertainment]
Caitlin Bassett plays a woman who jumps through time and space on NBC's "Quantum Leap," a fitting job for an actor who has lived many lives already.
Bassett, who spent seven years in the U.S. Army, then attended law school and later acting school, now finds herself on a hit TV show, a multi-career path driven by her curiosity and heart.
Bassett was an intelligence analyst in the Army, attaining the rank of staff sergeant, and completed three combat deployments — two to Afghanistan and one to Qatar. She is grateful to the military for all that it nurtured in her.
Article continues after advertisement
The new "Quantum Leap" takes place decades after the sci-fi classic left off. The first version starred Scott Bakula as a scientist who leapt between various bodies to help people solve a dilemma.
In the sequel series, Raymond Lee plays the leaping scientist, and Bassett plays his guide, appearing during every leap as a hologram that only he can see and hear, revisiting the role played by Dean Stockwell.
The first episode is set on the day of Live Aid in 1985, and the time-leaping scientist wakes up as the getaway driver of a bank-robbing crew. Bassett's character gives him historical context and teaches him skills, like how to drive a stick shift.
In later episodes, he leaps into such predicaments as the cockpit of the space shuttle Atlantis in 1998, a boxing ring in Las Vegas in 1977 and into the body of a a female bounty hunter in 1981. Bassett's character has been given the appropriate background of a former military intelligence officer.
Bassett was too young to catch the original series when it aired from 1989-1993 but her parents and older siblings were fans. She admits she was terrified to revisit such a popular show.
The revival has been a hit, and NBC has ordered a second season. Bassett sees it as a sort of empathy machine — a weekly advertisement to try to understand other people.
Bassett was raised in Baltimore and comes from a military family. Her father served in Vietnam, and her grandfather served in World War II. She joined the military shortly after graduating high school at 18.
After her military service ended, Bassett moved to New York, where she attended Brooklyn Law School for two years before deciding to pursue acting full time and getting accepted to the prestigious Stella Adler Studio of Acting, graduating in 2020.