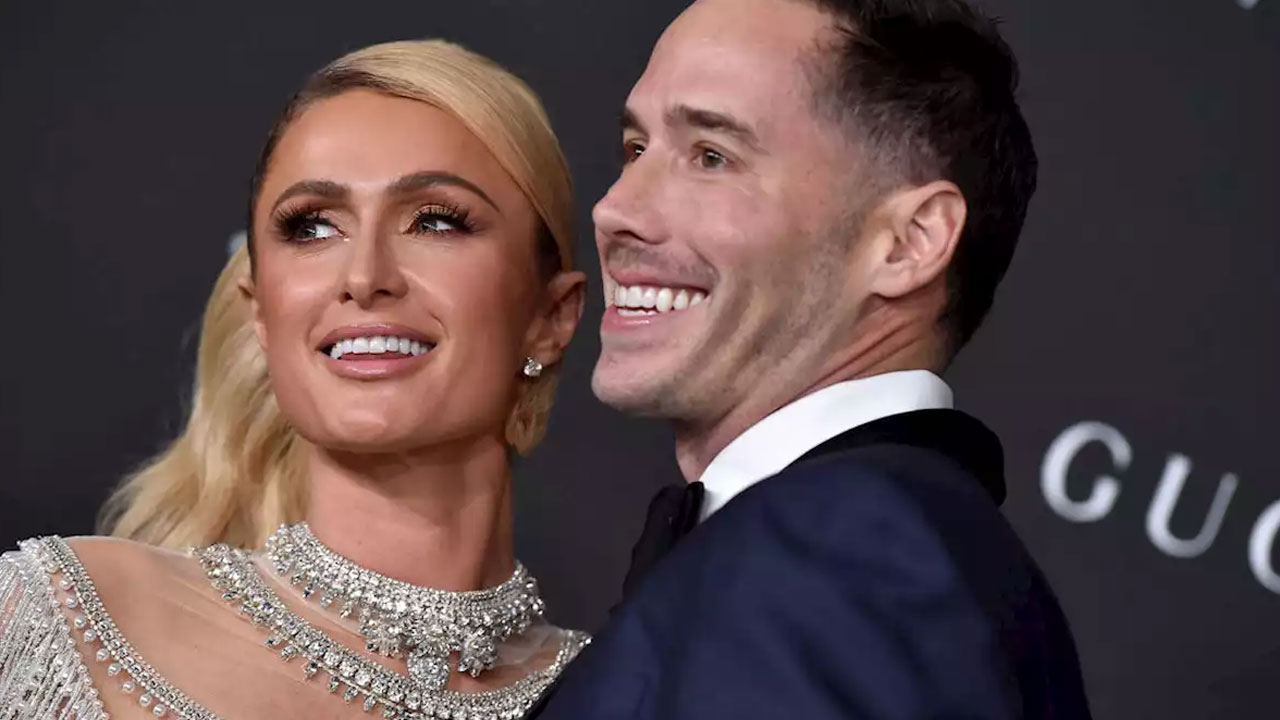 [Source: CBS Entertainment]
Paris Hilton has welcomed her first child, a baby boy. Hilton, 41, shared a photo on Instagram of her baby's hand in hers, writing: "You are already loved beyond words."
Hilton, who married businessman Carter Reum in 2021, had kept their baby a secret until her post on Tuesday. A source confirmed to Entertainment Tonight the baby was born via surrogate. Hilton has not released the name of her baby.
The businesswoman and DJ, whose family founded Hilton Hotels, chronicled her multi-day wedding celebration on a 2022 reality show, "Paris in Love," during which she and Reum spoke about wanting a family.
Article continues after advertisement
Hilton's post was flooded with positive comments from celebrities and friends. "So happy for you guys!!!" wrote reality star and businesswoman Kim Kardashian, Hilton's childhood friend.
In November, Hilton revealed on her Instagram story she was undergoing IVF treatments, saying she and Reum wanted to enjoy their first year of marriage but planned on starting a family in 2023. "IVF is always a journey for everything but we're so fortunate that we have lots of healthy embryos ready and waiting to be part of our Cutesy Crew!" she wrote. "As everyone knows I have an extremely busy work and travel schedule but nothing gets me more excited than becoming a mom in 2023!"
Hilton's mom, Kathy Hilton, spoke about her daughter's IVF journey on E! News. "It breaks my heart because I know she is trying and trying and I always say, 'Just relax,'" she said. "So many people, struggle and it doesn't just happen like that."