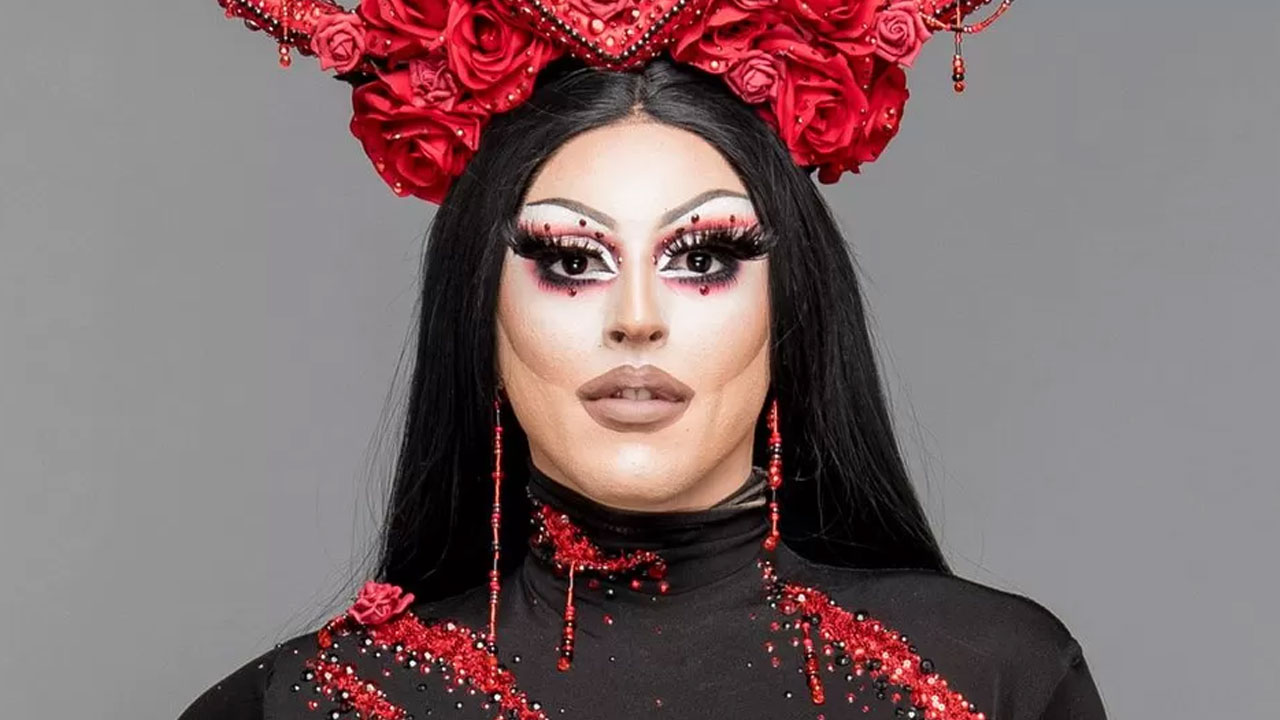 Cherry Valentine appeared in the second series of RuPaul's Drag Race UK in 2021. [Source: BBC Entertainment]
A RuPaul's Drag Race UK star was found dead at home after struggling to deal with fame, an inquest heard.
George Ward, who was known as Cherry Valentine and appeared in the second series of the show, was discovered by his flatmate in Hornsey, north London, in September.
Originally from Darlington, he went on to front the BBC documentary Gypsy Queen and Proud.
Article continues after advertisement
Assistant Coroner Dr Peter Straker recorded a verdict of suicide.
The performer used he/they pronouns when not in drag and was genderfluid, the inquest was told.
George, who had been a qualified mental health nurse, helped the NHS with vaccinations once the Covid pandemic hit.
Last year's documentary showed him returning to the Traveller community after rekindling his relationship with his family.
He had previously spoken about how they had "disowned" him when he came out.
His flatmate and friend, Katie, said in a post-mortem report she had noticed differences in his sleeping pattern ahead of his death, the Mirror reported.
Katie had been at a concert on 18 September before returning to the flat, the hearing was told.
She called 999 after finding a clothes rack blocking his bedroom door. Paramedics were unable to revive him and he was confirmed dead at the scene.
Three pages of A4 notes were found in his room, with one addressed to Katie and the other two to family and other people, the inquest heard.
George's family shared a tribute at the hearing, which read: "As his family, we are still processing his death and our lives will never be the same.