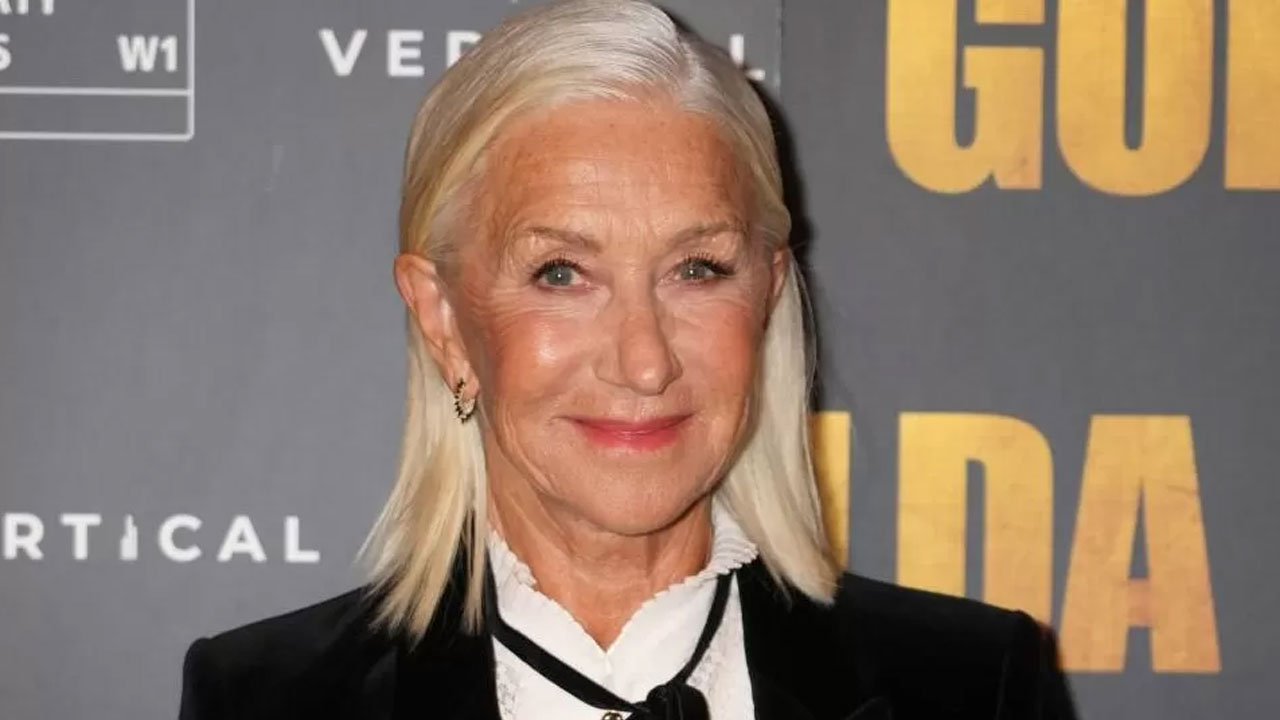 [Source: BBC]
Oscar-winning actor Dame Helen Mirren has told the BBC there is a "very delicate balance" to playing people with a different heritage.
Mirren, 78, portrays former Israeli Prime Minister Golda Meir in her latest film – a role which has attracted some criticism because she is not Jewish.
She told Laura Kuenssberg on her Sunday programme she "can see" why some may be uncomfortable with the portrayal.
Article continues after advertisement
"But sometimes I can't see because I can't see who in this room is Jewish."
"We are all such an amazing mix," she added.
When the first trailer for the Netflix film Maestro – the Leonard Bernstein biopic – was released this year, actor Bradley Cooper was heavily criticised for wearing make-up to amplify his nose.
Cooper, who is not Jewish, came in for criticism, with some social media users saying it played up to offensive Jewish stereotypes.
Bernstein's family said they were "perfectly fine" with Cooper's depiction of him.
Mirren said: "I think the whole question of assuming a certain physiognomy because you're playing a particular race, there is something offensive about that.
"On the other hand, if you're playing Leonard Bernstein and this is really what Leonard Bernstein looked like, you know, maybe it's a good idea.
"As I say, it's a very delicate balance."
Last year, fellow actor Dame Maureen Lipman, who is Jewish, questioned the casting of Mirren in the film, telling the Jewish Chronicle: "The Jewishness of the character is so integral.
"I'm sure she [Dame Helen] will be marvellous, but it would never be allowed for Ben Kingsley to play Nelson Mandela. You just couldn't even go there," she said.
The film called Golda explores the life of Israel's first female prime minister from 1969 to 1974, including the years of the Yom Kippur war – one of the most significant periods of Golda Meir's time in power.
The Yom Kippur war in October 1973 began when Egypt and Syria launched a surprise attack on Israel on the Jewish festival of the Day of Atonement. The ensuing conflict resulted in thousands of deaths.
The film explores new narratives, drawing on top secret government documents from the time of the war which have been declassified in the last decade.
Mirren said she was "of course" aware of the controversy surrounding Golda, especially around her treatment of Palestinians.
"All I'm doing is playing Golda during the period of the Yom Kippur War," she says.
"I'm not explaining her or rationalising her or reappraising her. I'm just playing a woman of that age dealing with that situation," she said.
Mirren said Golda Meir's rise to power was "an astounding moment for young women" and that "up to that point it was incomprehensible that a woman could lead a country, let alone as complex and as important as Israel".
Mirren, who has been praised by Golda filmmaker Guy Nattiv for her depiction of the prime minister during the pivotal days of the Yom Kippur war, said she was inspired by the leader's strength during those times.
"Just the fact she didn't put on power suits and walk around like 'I'm running a country,'" she said.
"On the contrary, she just stayed exactly who she was before she became prime minister. It was an incredibly important moment in female history, for me personally, to see that happen."