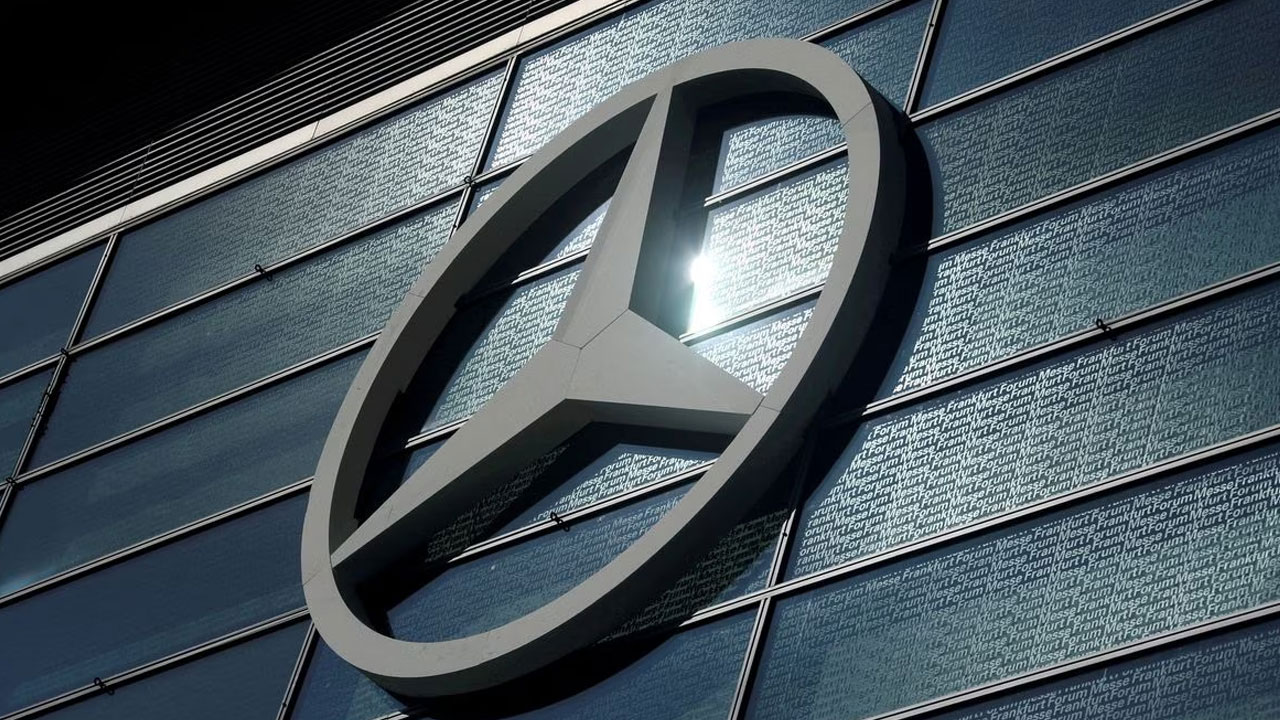 The Mercedes-Benz logo is pictured at the 2019 Frankfurt Motor Show (IAA) in Frankfurt, Germany, September 10, 2019. [Source: Reuters]
Mercedes-Benz Group (MBGn.DE) on Friday warned of lower earnings this year amid economic uncertainty, and said it would look to sell more vehicles directly in major markets such as Britain and Germany as it continues to target high margins on flat volume.
The premium automaker expects a lower adjusted return of 12%-14% on sales for its cars division in 2023 and group earnings slightly below 2022, even though sales at the Mercedes-Benz Cars business are expected at the same level.
It pointed to sluggish demand in Europe, a slow rebound from coronavirus restrictions in China, high energy and raw material costs and inflationary pressures to justify the forecast, adding prospects were better in the United States.
Article continues after advertisement
Sales of top-end vehicles, whose high margins have so far enabled the carmaker to keep profits up despite rising costs, are still expected to rise slightly on last year.
The German company's forecast chimes with warnings across the industry of a challenging year ahead, with Germany's autos association predicting car sales this year will hit around 74 million vehicles globally, up 4% from last year but still 8% below pre-pandemic levels.
Mercedes-Benz's top priority is balancing price and volume after most earnings growth last year came from net pricing increases, Chief Financial Officer Harald Wilhelm said, adding: "We remain on the prudent side."
Mercedes-Benz pledged in 2020 to cut fixed costs, capital expenditure and research and development spending by more than 20% by 2025 from 2019 levels, a target it is still on track to meet despite inflation, Wilhelm said.
The carmaker is "quietly" turning to a direct sales model in various European markets including Britain and intended to do so in Germany as well, Chief Executive Ola Kaellenius said, adding: "You turn yourself from a wholesaler into a retailer. It changes your whole attitude in how you run the business."
Selling directly saves costs for the company and removes concerns for customers that they could get a better price at another dealer, he added.
Asked how the company would defend its market share in China in the transition to electric vehicles (EV), Kaellenius said the premium EV market in the country was still in its infancy and advocated "strategic patience".
Mercedes-Benz hit its forecast for a 13%-15% adjusted return on sales in the cars division, reporting a 14.6% margin for 2022 and a 28% rise in earnings across the group to 20.5 billion euros ($21.81 billion).
Shares were up 3.2% from Thursday's close at 74.92 euros at 1049 GMT.
The company committed on Thursday to buy back up to 4 billion euros of shares by 2025 and will propose a dividend of 5.20 euros per share, up from 5 euros last year, amounting to a total payout of 5.6 billion euros.
Fourth-quarter earnings came in at 5.4 billion euros, above analysts' forecast of 5 billion euros in a Refinitiv poll.