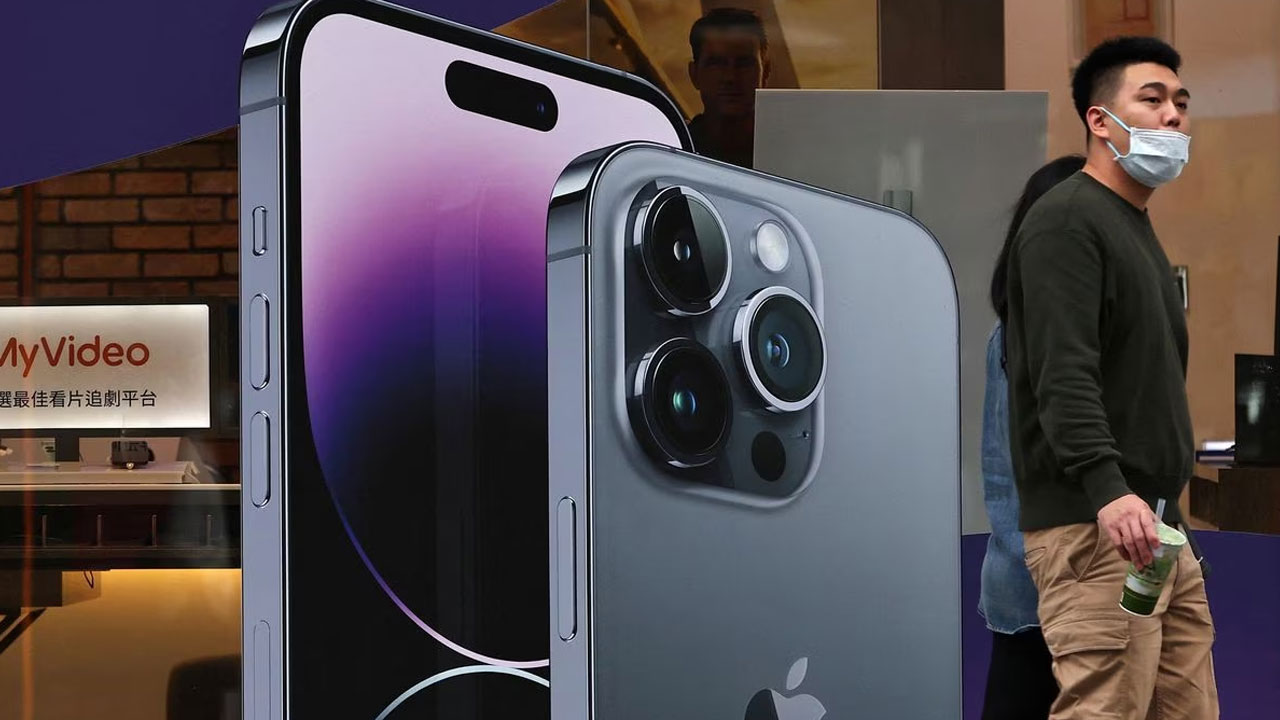 People walk past a poster of iPhones in Taipei, Taiwan, November 7, 2022. [Source: Reuters]
Apple Inc (AAPL.O) is expected to report its first decline in quarterly revenue in nearly four years after strict COVID-19 curbs in China rapped the economy and related protests upended iPhone production at its biggest supplier Foxconn (2317.TW).
Investors will look for details on how Chief Executive Tim Cook is trying to bolster demand in a weak economy that has prompted mass layoffs in the tech industry, a move Apple has so far avoided thanks to frugal hiring during the pandemic.
The world's biggest public company is expected to report on Thursday that iPhone sales fell about 5% for the all-important holiday quarter, according to Refinitiv. The last time iPhone sales slipped was in the August-October period in 2020, months into the COVID-19 pandemic.
Article continues after advertisement
UBS analysts expect iPhone sales to have held up better in the United States than in China and Europe, as the economies reeled from the impact of COVID-19 and the Russia-Ukraine war.
Some demand for the iPhone will likely be pushed into the current quarter after supply restrictions in the first quarter and some demand lost due to a lack of product availability in the holiday period, BofA analyst Wamsi Mohan said.
The services business, a key growth engine for the company and home to Apple's music and video streaming services, is set to post its lowest revenue growth for the holiday quarter – another fallout of consumers limiting spending.
The disruption at the world's biggest iPhone plant in Zhengzhou, China triggered a rare warning from Apple in November and limited stocks of its higher-end iPhone 14 models during what is typically its biggest sales quarter, powered by product launches and the holidays.
Greater China, including Hong Kong, is key to Apple's fortunes, contributing roughly a fifth to annual revenue. The Cupertino, California-based tech behemoth had in 2019 pared its total sales forecast due to an economic slowdown in the country following the Sino-U.S. trade war.
Analysts, however, expect a much-faster recovery this time as factories have restarted in China and Apple diversifies its production footprint with plants in India.