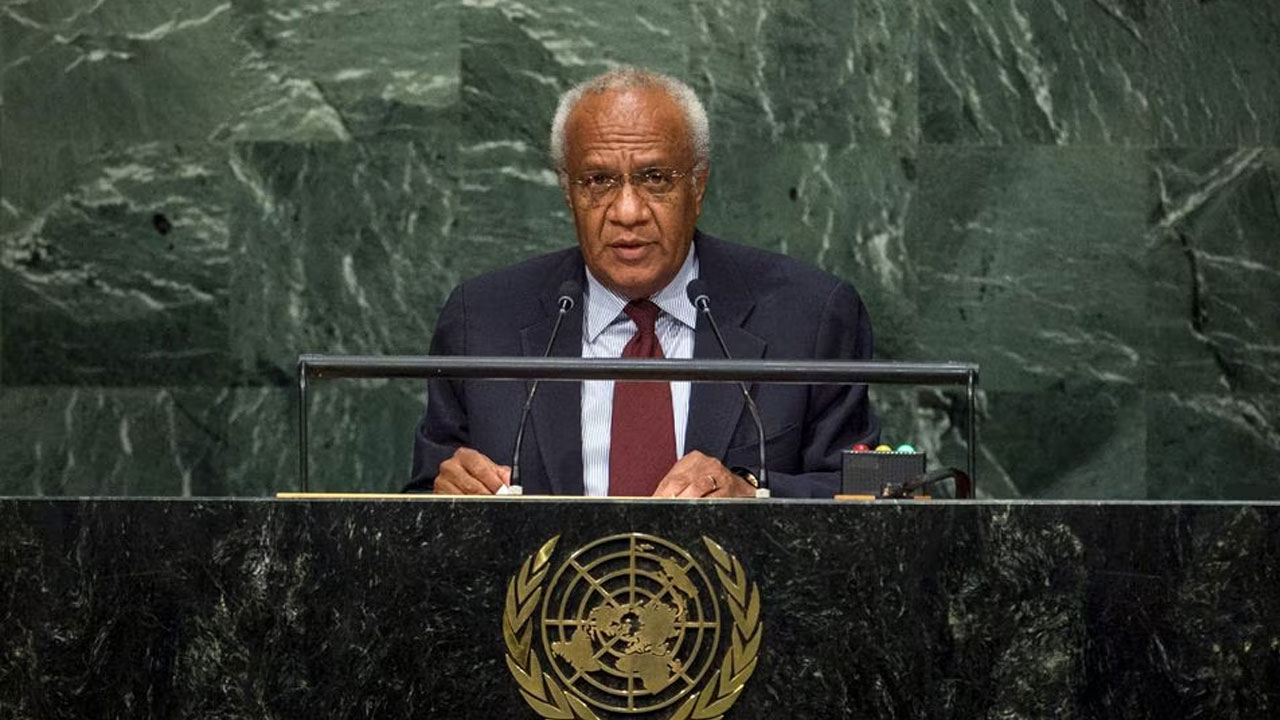 [Source: Reuters]
Vanuatu Prime Minister Sato Kilman won't attend a Pacific Isands summit with U.S. President Joe Biden next week, an official from his office told Reuters, because all government lawmakers need to be in parliament on Monday for a no-confidence vote.
Biden will host a second summit with leaders of the Pacific Islands Forum at the White House on Monday, Washington time, as part of his efforts to step up engagement with a region where the U.S. is in a battle for influence with China.
The summit with the 18-member forum will take place on Monday and Tuesday in Washington.
Article continues after advertisement
Kilman was elected prime minister by lawmakers two weeks ago to replace Ishmael Kalsakau, who lost a no-confidence vote in parliament for actions including signing a security pact with U.S. ally Australia.
On Monday, Vanuatu's parliament will hold another no-confidence vote, with the government seeking to suspend Kalsakau, a parliament official told Reuters.
All government lawmakers need to be in parliament and the trade minister has also been urgently recalled from an international visit, another official said.
"The Prime Minister will not be attending the summit because they have the parliament meeting," said an official from the prime minister's office.
Kilman would not have enough time to travel from Vanuatu to the United States for the Washington meeting.