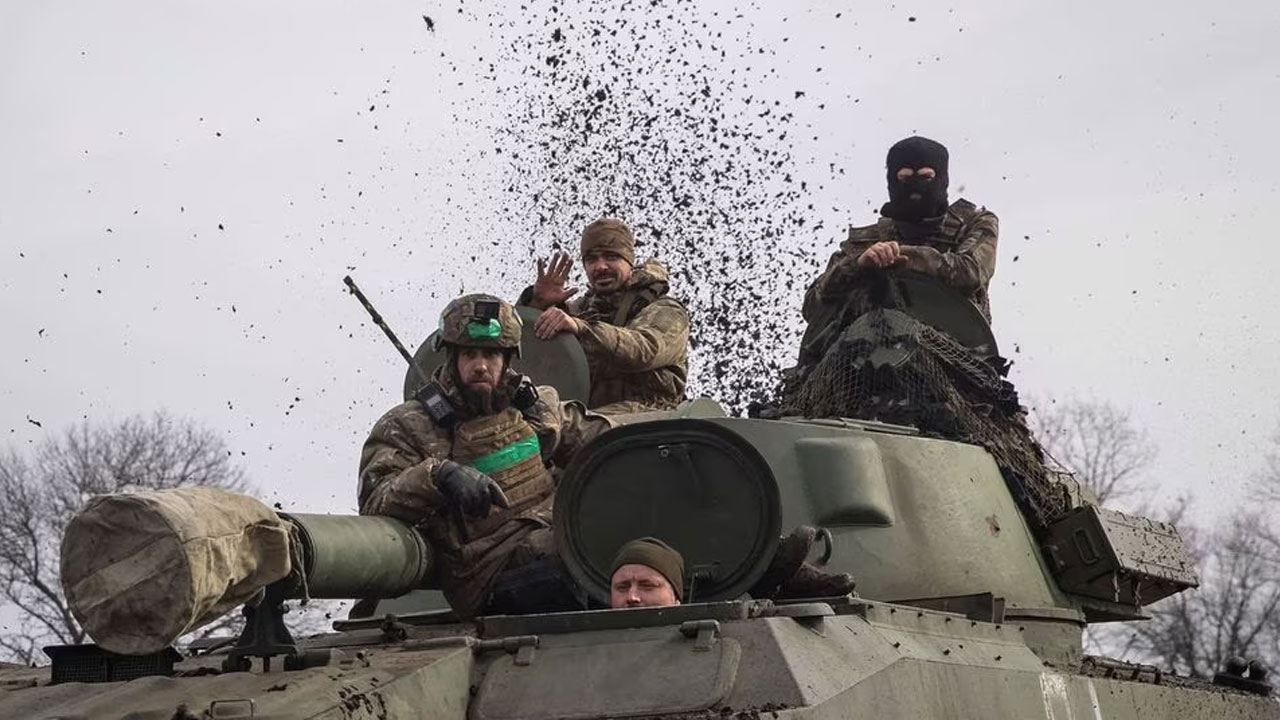 [Source: Reuters]
Ukrainian forces held out in the eastern city of Bakhmut against Russian attackers, while the top U.S. diplomat told his Russian counterpart in their first face-to-face encounter since the invasion that the Kremlin must stop the war.\
President Vladimir Putin said Russia had been hit by what he called a terrorist attack in its southern Bryansk region bordering Ukraine. He vowed to crush what he said was a Ukrainian sabotage group that had fired at civilians.
* The Ukraine military general staff said its enemy was continuing to advance toward Bakhmut and "is storming the city".
Article continues after advertisement
* Near the front lines west of Bakhmut the thump of outgoing artillery fire could be heard. In nearby towns and villages, new trenches had been dug on the roadside, a sign that Ukrainian forces were strengthening defensive positions west of the ruined city. Residents trickled out of the area, carrying bags.
The founder of Russia's Wagner mercenary force published a video showing his fighters inside Bakhmut, the small Ukrainian city Wagner has been fighting to capture for months
* A Russian missile hit a five-storey building in Ukraine's southern city of Zaporizhzhia on Thursday, killing at least four people, Ukraine's police said.