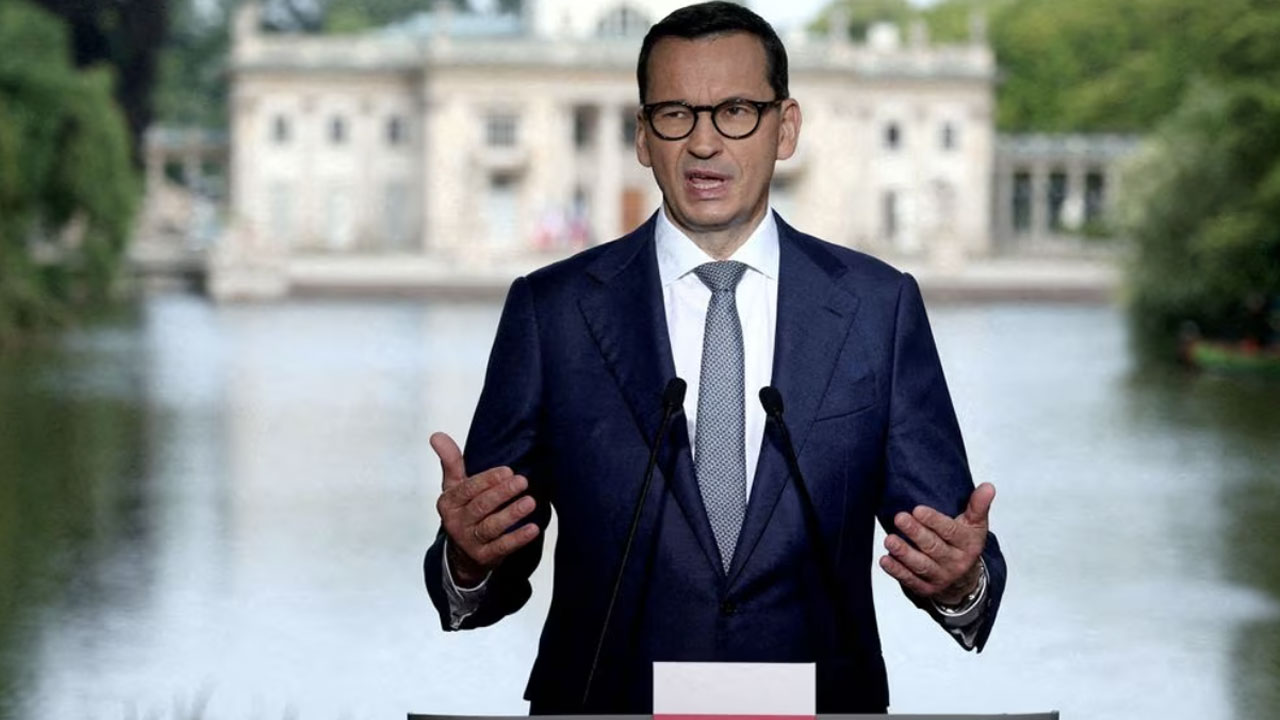 Polish Prime Minister Mateusz Morawiecki. [Source: Reuters]
Poland is only carrying out previously agreed arms deliveries to Ukraine, a government spokesman said on Thursday, amid souring bilateral relations due to a grain dispute just weeks before a Polish parliamentary election.
Poland's decision to extend a ban on Ukrainian grain imports has annoyed Kyiv. Poland has been seen until recently as one of Ukraine's staunchest allies in its war with Russia.
Prime Minister Mateusz Morawiecki said on Wednesday that Poland, a NATO member, was no longer arming Ukraine and was focusing on rebuilding its own weapon stocks.
Article continues after advertisement
includes those resulting from the contracts signed with Ukraine."
Asked about Morawiecki's comments on arms supplies, State Assets Minister Jacek Sasin said: "At the moment it is as the prime minister said, in the future we will see."
Sasin said the row over grain imports did not mean Poland had ceased to back Ukraine against Russia but that Warsaw needed to replenish its own arms stockpiles.
Poland has supplied, among other weapons, T-72 and Leopard tanks, armoured vehicles and howitzers to Ukraine since the Russian invasion on Feb. 24, 2022. Warsaw has not published a complete list of all the material it has given.
Ukraine's ambassador to Poland moved to ease tensions, telling PAP that "there is no person in Ukraine who would be interested in creating any problems for Polish farmers", adding that he thought an accord on the grain issue could be reached.
Ukraine's farm minister, in a phone call with his Polish counterpart, agreed to work out a solution to the grain dispute that is in the interests of both countries, the Ukrainian agriculture ministry said.