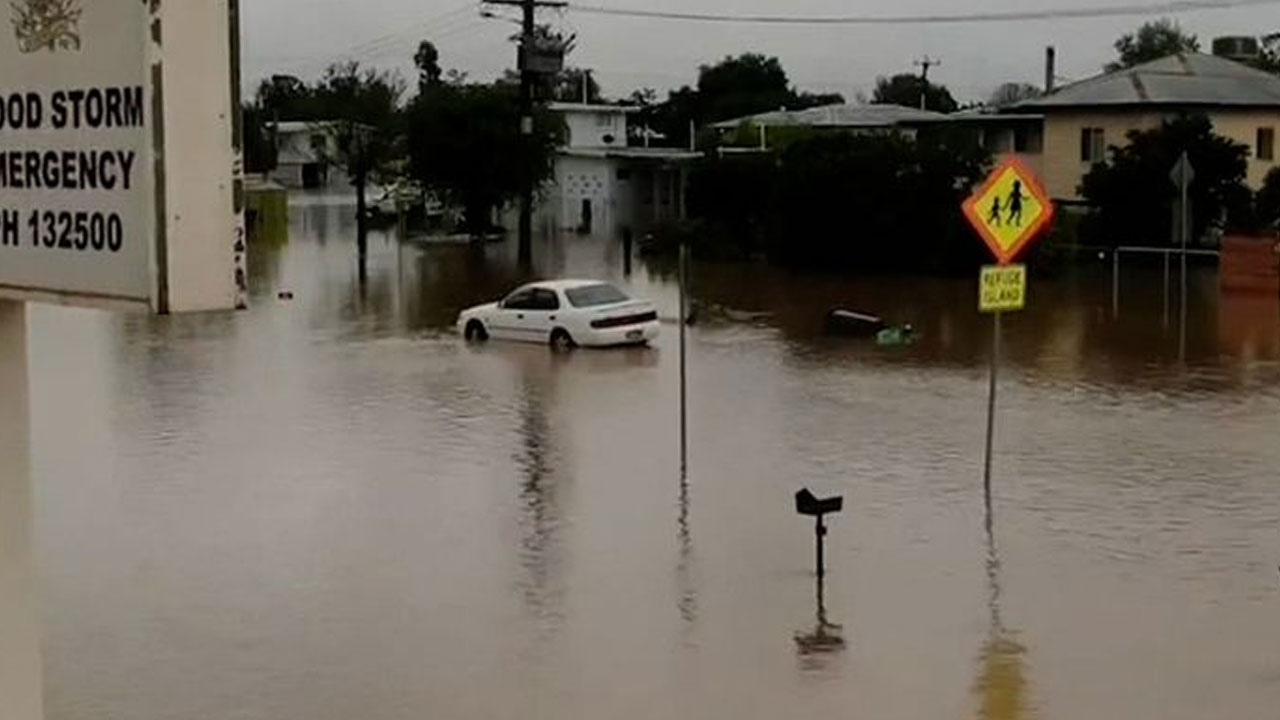 [Source: 9News]
Emergency services in Australia's Queensland state evacuated residents to higher ground on Saturday, as record-breaking floods sparked by heavy rain lashed the region's northwest.
Fifty three residents of the isolated Gulf Country town of Burketown, about 2,115 km (1,314 miles) northwest of state capital Brisbane, had been evacuated since heavy rain triggered floods earlier this week, police said Saturday.
Around 100 residents remained in the town, with police set to evacuate more people on Saturday, as the nation's weather forecaster predicted river levels in the area to peak on Sunday.
Article continues after advertisement
"We are confident we can move the remaining people if we have to," Superintendent Tom Armitt told the Australian Broadcasting Corporation, adding that floodwaters were still rising in the remote area.
The emergency comes after frequent flooding in Australia's east over the last two years due to a multi-year La Nina weather event, including "once in a century" floods that hit remote areas in the neighbouring Northern Territory, in January.
At Burketown, the flood topped the March 2011 record of 6.87 metres after up to 293 mm of rain fell on Thursday and Friday, the Bureau of Meteorology previously said.
Police were co-ordinating the evacuation via helicopter to the mining town of Mount Isa, about 425 km (264 miles) south.
Flood alerts were current on Saturday for large swaths of Queensland, and there were also warnings for severe storms, heavy rainfall, and potential flash flooding in many parts, including the Gulf Country.