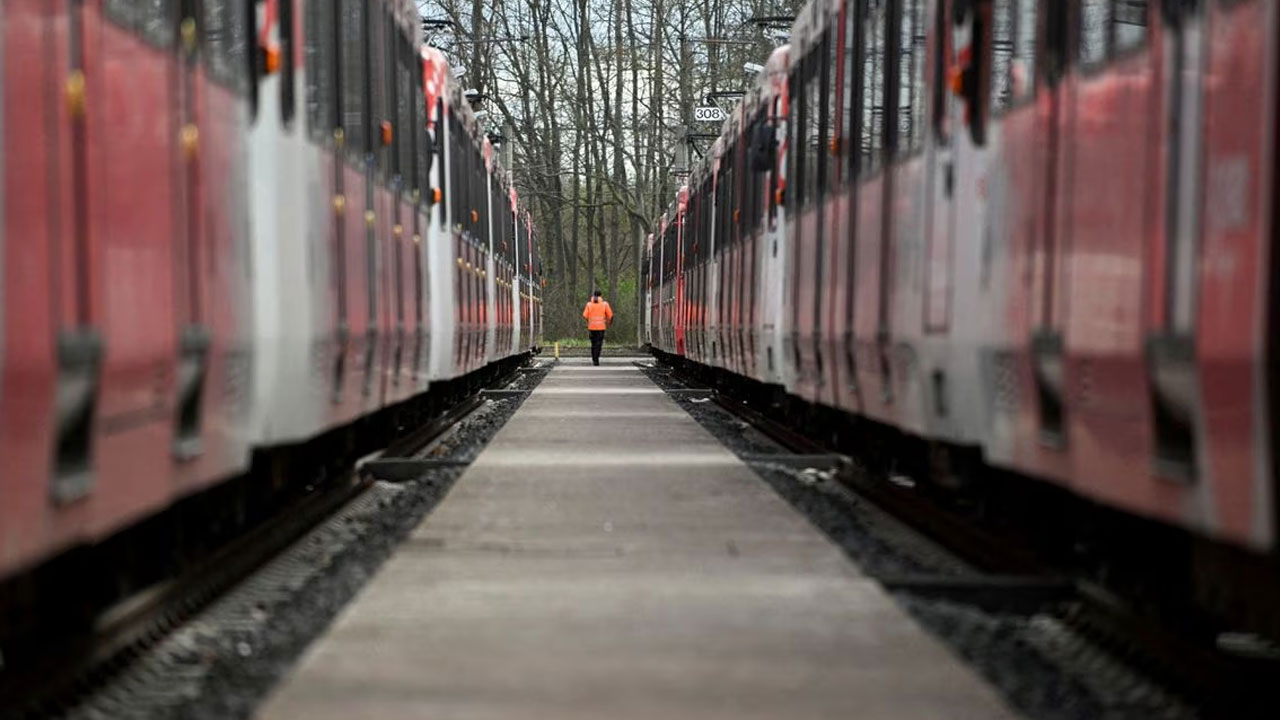 [Source: Reuters]
Airports and bus and train stations across Germany were at a standstill, causing disruption for millions of people during one of the largest walkouts in decades in Europe's biggest economy as soaring inflation stokes wage demands.
The 24-hour "warning" strikes called by the Verdi union and railway and transport union EVG were the latest in months of industrial action which has hit major European economies as higher food and energy prices dent living standards.
They kicked off three days of wage talks which could lead to further strikes if they fail to yield a compromise.
Article continues after advertisement
Employers have offered 5% more wages over a period of 27 months and a one-off payment of 2,500 euros ($2,700) – proposals unions, which are calling for a double digit rise, call unacceptable amid inflation which reached 9.3% in February.
Verdi is demanding a 10.5% wage increase, which would see pay rising by at least 500 euros per month, while EVG is asking for a 12% raise or at least 650 euros per month.
Striking workers wearing high-vis jackets blew horns and whistles, held up banners and waved flags during protests.
Germany, which was heavily dependent on Russia for gas before the war in Ukraine, has been particularly hard hit by higher prices, with inflation rates exceeding the euro-area average in recent months.
Worsening chronic labour shortages give unions a strong negotiating hand, economists say. The walkout is the biggest in Germany, which has a long history of collective wage bargaining, since 1992, according to Verdi.
The Airports Association ADV estimated that 380,000 air passengers were affected by flight suspensions including at two of Germany's largest airports in Munich and Frankfurt, with stranded travellers sleeping on benches.
Rail services were also cancelled by railway operator Deutsche Bahn (DBN.UL). In Cologne, the lack of city trains prompted a dash for taxis.
Verdi is negotiating on behalf of around 2.5 million employees in the public sector, including in public transport and at airports, while EVG negotiates for around 230,000 employees at Deutsche Bahn and bus companies.
Stranded passengers expressed both sympathy and unhappiness about the strike action.
Germamy's union strife pales in comparison with protests against President Emmanuel Macron's pension reforms in France which have sparked the worst street violence in years.
Persistent cost pressures have pushed central banks to a series of interest rate increases but policymakers say they have no so far seen signs of a destabilising price-wage spiral.
Sharp wage increases could squeeze the fiscal room for manoeuvre for Chancellor Olaf Scholz's government, making already fractious budget negotiations more difficult.
The interior ministry said the demands were equivalent to extra costs of 1.4 billion euros per year – and if that wage agreement were extended to other public sector workers as well as retired civil servants, judges and soldiers, it would equal 4.7 billion euros in total.
Employers are also warning that higher wages for transport workers would result in increased fares.
EVG chairman Martin Burkert warned further strikes were possible, including over the Easter holiday period.
Data presented to ECB policymakers last month and reported on exclusively by Reuters showed that companies were raising prices in excess of their costs at the expense of consumers and wage earners.
Commerzbank Chief Economist Joerg Kraemer said the economic impact of Monday's strike on Germany's 181-million-euro ($194-million)-a-day transport sector was limited so far but this could change if the strikes persisted.