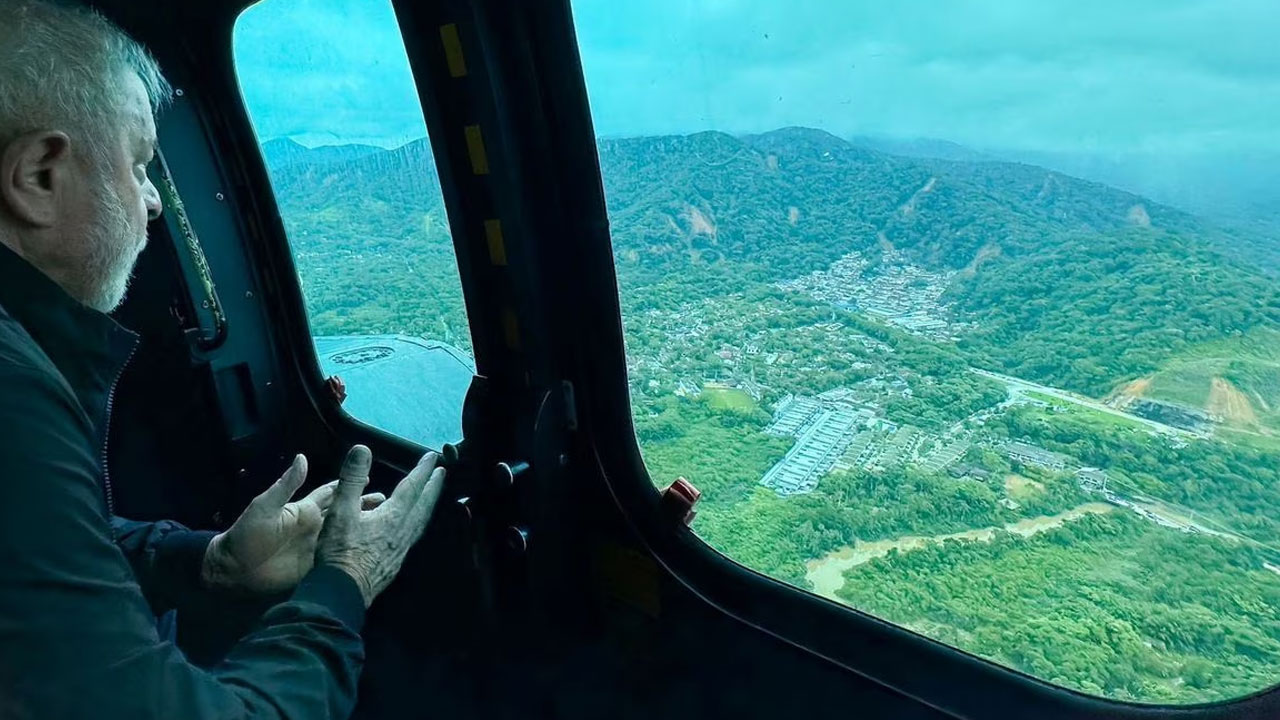 Brazil's President Luiz Inacio Lula da Silva flies in a helicopter over affected areas after torrential rain caused flooding and landslides in Sao Sebastiao, state of Sao Paulo, Brazil February 20, 2023. [Source: Reuters]
The death toll from heavy rains that devastated coastal areas of Brazil's southeastern Sao Paulo state rose to 44 people, according to a state government statement on Tuesday.
Massive rainfalls over the weekend have caused landslides and flooding in coastal towns in the southeast of the country. Almost 2,500 people are still displaced or homeless, the government said, adding that rescue works are ongoing.
The city of Sao Sebastiao bore the brunt of the human toll, with 43 reported deaths.
Article continues after advertisement
President Luiz Inacio Lula da Silva flew over the city alongside cabinet ministers on Monday, pledging to rebuild the town of some 91,000 people by constructing new houses in safer places.
The floods in coastal Sao Paulo state were the latest in a series of such disasters to have recently struck Brazil, where shoddy construction, often on hillsides, has tended to have tragic consequences during the country's rainy season.
Sao Paulo state Governor Tarcisio de Freitas said the Navy would build a field hospital for victims starting Thursday.
The deluge happened as tourists thronged to Brazil's beaches during the annual Carnival holiday, likely making the human toll much worse.