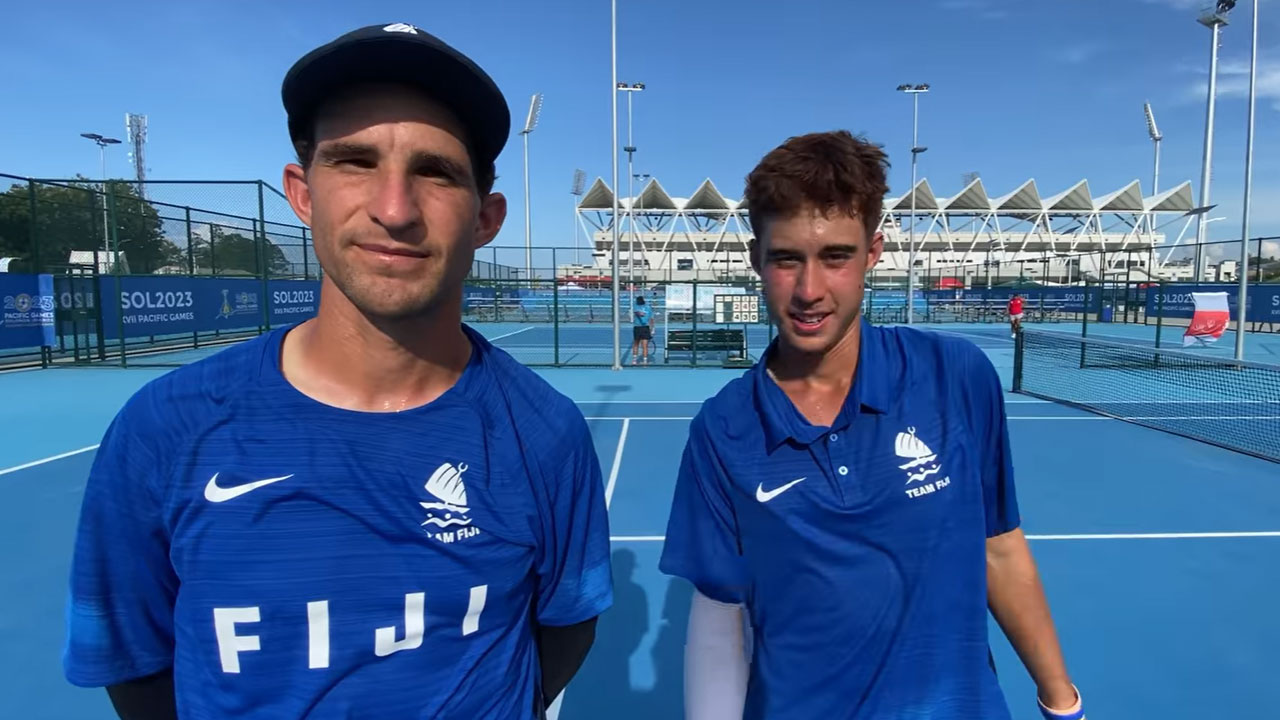 [Source: Team Fiji/Facebook]
The men's tennis team were on a roll as they defeated the Solomon Islands 3-0 in the doubles match yesterday.
William O'Connell says it was a good game against the host.
O'Connell who returns to the team after a long time was thankful to have Storm Cornish as a partner in the court.
Article continues after advertisement
He adds that Cornish played exceptionally well and they had an excellent communication in the court.
"Good. I had a good partner and he carried me with some good serving and exceptional returning. So my life was easier with Con."
Cornish on the other hand was pleased to play alongside O'Connell who has a level 3 Coaching High performance Player Course.
"It was a pleasure to play with this guy. I think I played better because of him. "
Samoa is up next for the team and they are anticipating a tough outing from their opponent.
Click Here for more on Pacific Games