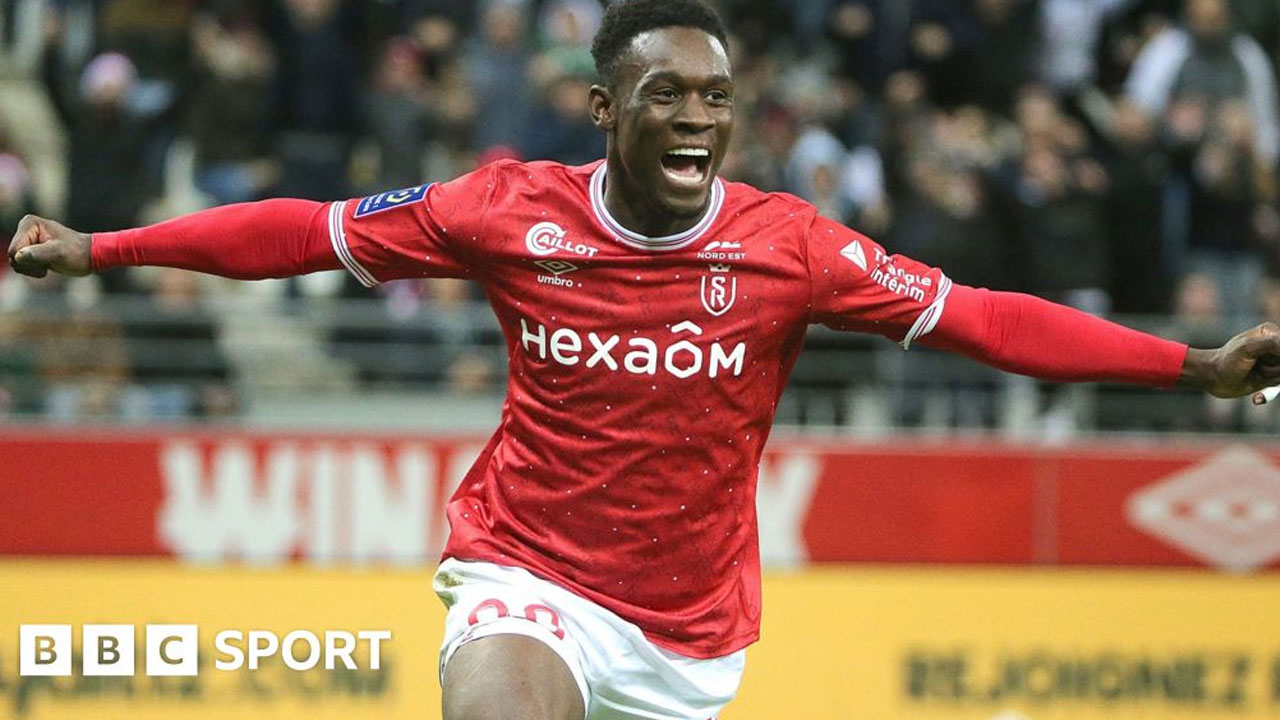 Folarin Balogun. [Source: BBC Sports]
Have you heard the one about the English youngster outscoring Kylian Mbappe, Lionel Messi and Neymar in France – and who is set to give Arsenal a "positive headache".
When Reims signed a striker on loan from Arsenal who had scored three times for Middlesbrough last season, it made few headlines – but now many eyes are on Folarin Balogun.
The England Under-21 forward is the top scorer in France's Ligue 1 with 14 goals for a mid-table team managed by fellow Englishman Will Still, who is only 30 and did not play professional football.
Article continues after advertisement
Balogun's past 10 days have included an added-time equaliser against Paris St-Germain and a hat-trick against Lorient.
"The goals are great, but it is everything else," said French football writer Julien Laurens. "When you look at a striker you look at the goals – but the movement, the awareness, the intelligence, all of that is as important and he has all of that."
Across Europe's top-five leagues, only Erling Haaland, Harry Kane and Victor Osimhen have scored more times than Balogun this season.
Reims had only won one game when Still replaced Oscar Garcia as manager, initially as caretaker, on 13 October – but are unbeaten since.
The 21-year-old's form has been impressive throughout, starting his time in France with five goals in his first six games under Garcia.
Balogun's importance to this Reims team cannot be underestimated. He has scored 54% of their league goals (14 out of 26) – a higher share of any player for a team in Europe's top-five leagues.
Only six Reims players haves scored in the league this season. Their next top scorer, Junya Ito, has scored four times.
"He is a super complete striker," said Still. "He is able to play with his back to goal and deep. He scores, he is decisive."
Glenn Hoddle is the only English player to score more goals in a Ligue 1 season, with 18 for Monaco in 1988-89. Balogun has 16 games left to score five goals and beat that record.