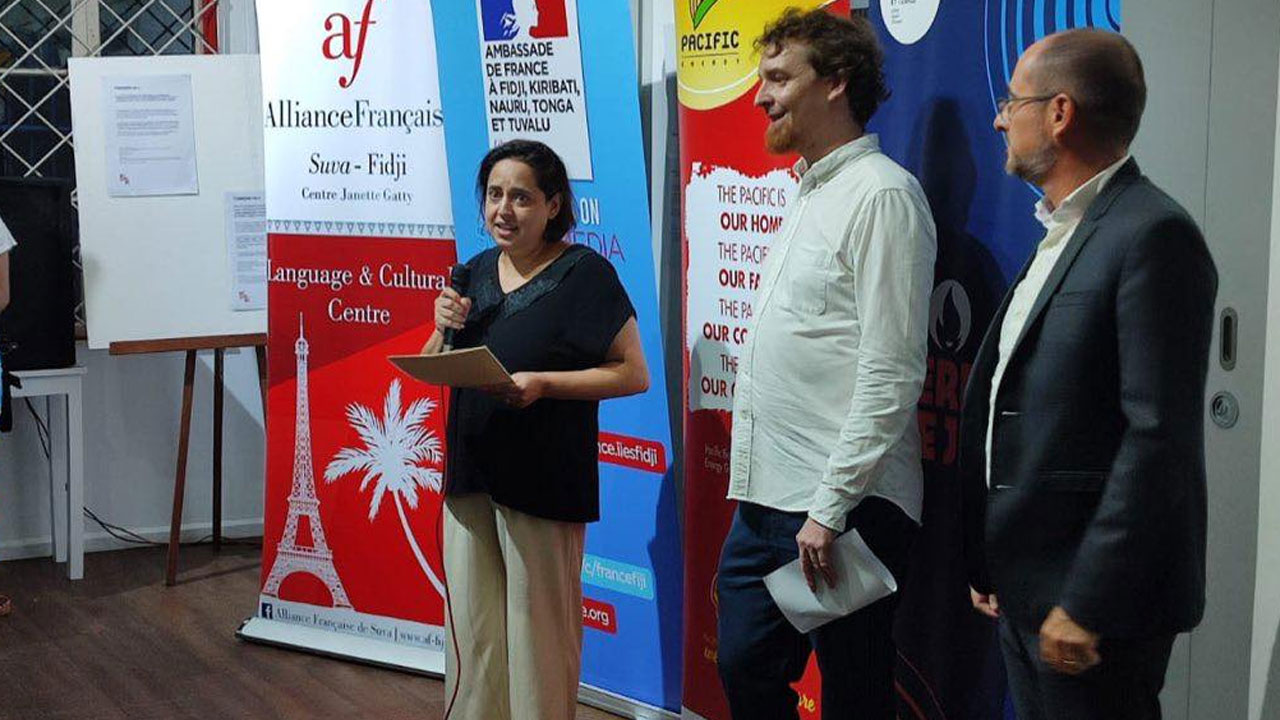 [Source: Ambassade de France aux Fidji - France in Fiji / Facebook]
In an effort to promote sports in Fiji, the French Embassy organized its first exhibition of the year.
The exhibition named "Champions" was held at the Alliance de Française and showcased sports with diversity and inclusivity.
The photographic exhibition presented the links between sports and culture highlighting four athletes with strong societal commitments.
Article continues after advertisement
French Embassy Deputy Head of Mission Laurence Brattin-Nerriere says inclusivity is the main highlight of this program.
"So we had a run a thon organized last year in April and we'll have again another run-a-thon organized in March this year, an inclusive run-a-thon because we want to invite disabled people to join us because it's also part of the program to be as inclusive as possible and tonight's event is a bit special as it highlights four athletes, all different but all having strong social commitments."
This is something the French Embassy in Fiji is doing ahead of the 2024 Paris Olympic Games.
The embassy will be working with FASANOC and ONOC on more sporting programs this year.