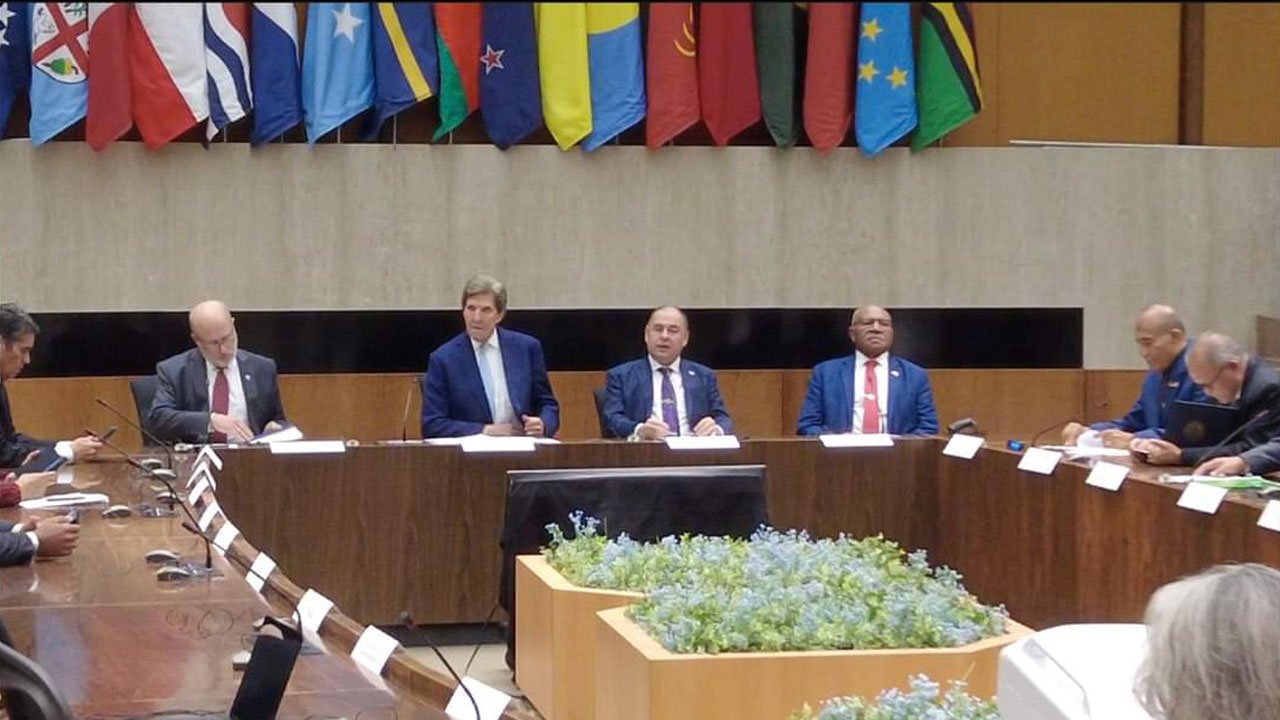 Prime Minister Sitiveni Rabuka [right] during his recent international diplomatic engagements [Source: Twitter]
Prime Minister Sitiveni Rabuka will formally propose his vision of the Pacific status as a 'Zone of Peace' during the Pacific Island Forum Leaders meeting in Cook Islands in November.
Rabuka says this idea was first mooted in Papua New Guinea during a summit with Indian Prime Minister Narendra Modi earlier this year.
The Prime Minister says that once adopted, they will then take the concept to international forums.
Article continues after advertisement
He emphasizes that Fiji and its neighboring island nations do not want to be torn between the two world superpowers, the United States of America and China.
"We would like to be a zone of peace in the sense that we can interact and cooperate with both the East and the West because we are right in the middle. We are the connection, we are the access point, and we are the main maritime thoroughfare between the East and the West."
Over the past several years, there has been competition between the USA and China to increase their influence in the South Pacific, but Rabuka is adamant that the
PIF leaders want a region that is free for world navigation and free of any military threats.
"It is something that everybody has been thinking about, hoping for – but nobody brought it out into the open so that we start talking about it and how do we do it."
Rabuka adds that when there is the threat of foreign military intervention, the region's logistic routes will become costly, and the small economies will not be able to weather the shocks of price fluctuations.
The Prime Minister says when he proposed the idea of a 'zone of peace' during his recent international diplomatic engagements, it was taken well by the other leaders.