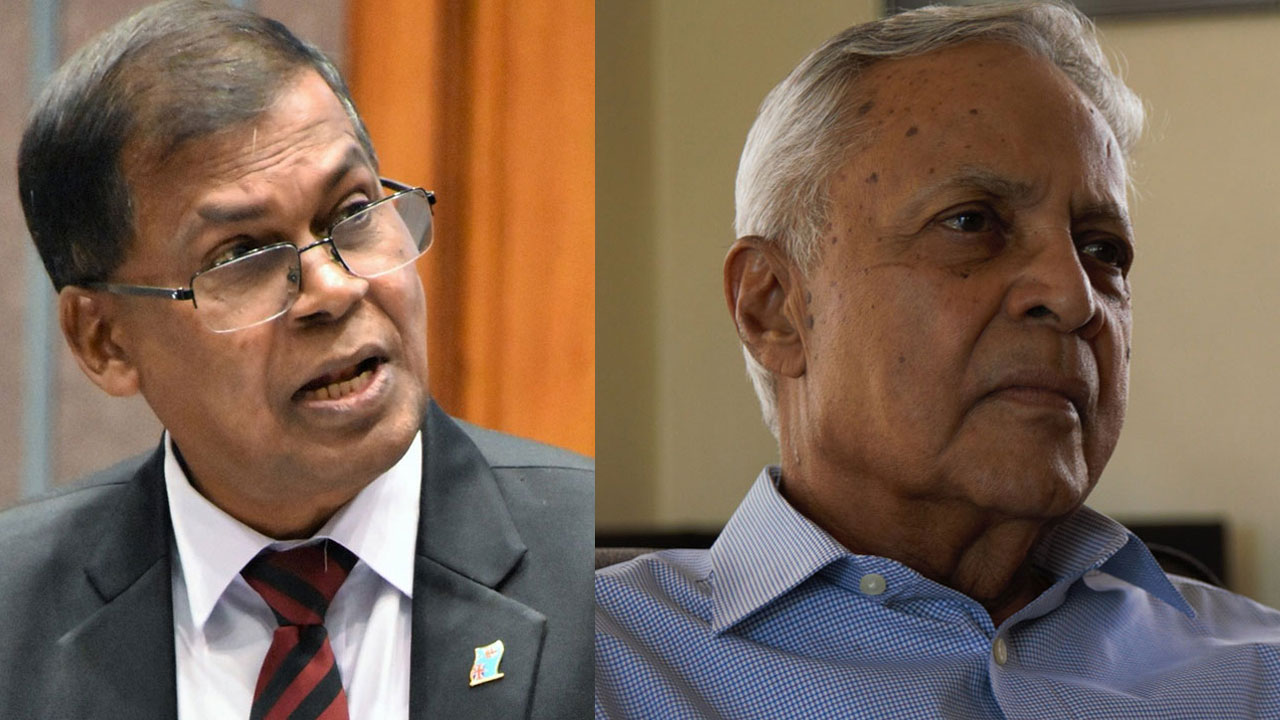 Finance Minister Professor Biman Prasad has labeled Labour Leader Mahendra Chaudhry's claims as "jumping the gun".
The former Prime Minister had released a press statement expressing serious concerns at the warning from the Finance Minister that tax increases are "inevitable."
He stated that it is quite disturbing as the increase in taxes, VAT and customs duty will affect middle-income families.
Article continues after advertisement
In response, Professor Prasad says Chaudhry is making up stories and exaggerating more than he should.
"And people who are jumping the gun should know that this government is about working together. In the first month, very timely assistance was provided to all the students in the country; they are not obviously talking about that."
While responding to Chaudhry's claims about having an elite fiscal review committee, the Finance Minister also clarified that it consists of mixed people who are well-versed with the economic situation of the country.
"The fiscal review committee is a technical committee; he knows that. During his time, before the 2006 coup, the last report came out in 2004. So he knows very well what the role of the fiscal review committee is."
Professor Prasad says FRCS is focused on the revenue, tax, and expenditure policies; the budget will be decided by the government.
He further states that when the government is putting its plans forward for the betterment of the people, critics should not be jumping the gun.