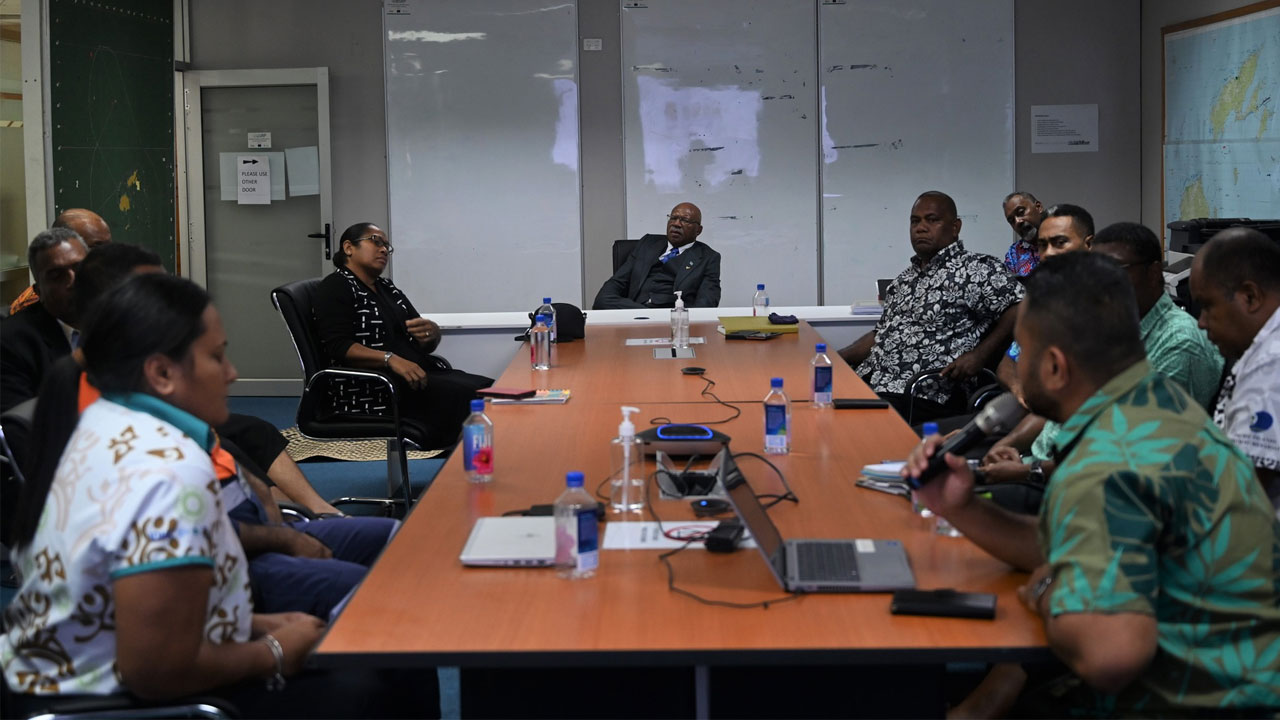 Prime Minister Sitiveni Rabuka being briefed by Fiji Meteorological Services [Source: Fijian Government]
The Acting Director of Meteorological Services, Terry Atalifo has assured Prime Minister Sitiveni Rabuka that the severe weather threat for Fiji is low.
He said the flooding incidents in the Western Division were a result of poor drainage and the affected areas are flood-prone communities.
National Disaster Management Office Director Vasiti Soko confirmed that while minimal damage was recorded in the aftermath of the floods in the West, there was only one recorded casualty associated with the heavy rain forecasted for the Fiji Group last week.
Article continues after advertisement
She also informed the PM that divisional teams were already on standby for worse-case scenarios and prepositioning of non-food items and key strategic assets have also been completed.
The Western Division Commissioner Apolosi Lewaqai assured the forum that teams were on standby and Heads of Departments of various agencies have been meeting to discuss how best they can work together to assist affected communities within the division.
For road infrastructure, Fiji Roads Authority Chief Executive Officer Kamal Prasad confirmed that while minimal damage was recorded in the Western Division, their main concern was unsealed roads, especially with most already heavily saturated as a result of heavy rain in the past few days.
Prasad also assured the forum that FRA would work towards ensuring that all maintenance of damaged roads would be completed before the start of the new school year.
The briefing was also attended by the Minister for Rural and Maritime Development and Disaster Management Sakiasi Ditoka, Assistant Minister Jovesa Vocea, Minister for Public Works, Transport and Meteorological Services Ro Filipe Tuisawau, Permanent Secretary for Rural and Maritime Development and Disaster Management Salaseini Daunabuna, the Divisional Commissioners, and representatives from the relevant agencies of Government.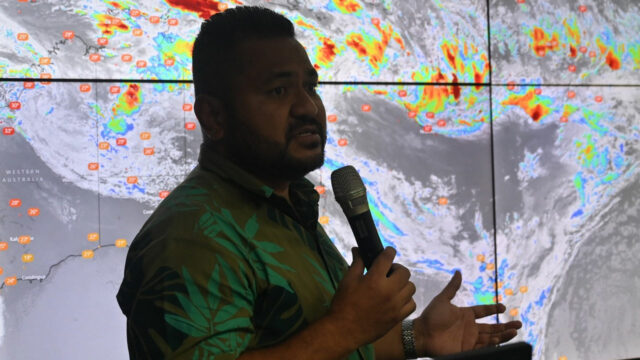 The Acting Director of Meteorological Services, Terry Atalifo [Source: Fijian Government]